Just had a few pictures through from Steven in Istanbul of Lola on the lift to have her fluids changed. I'd forgotten the new exhaust had meant disconnected heat: have texted Hayden to ask how that worked out in the unexpected snow.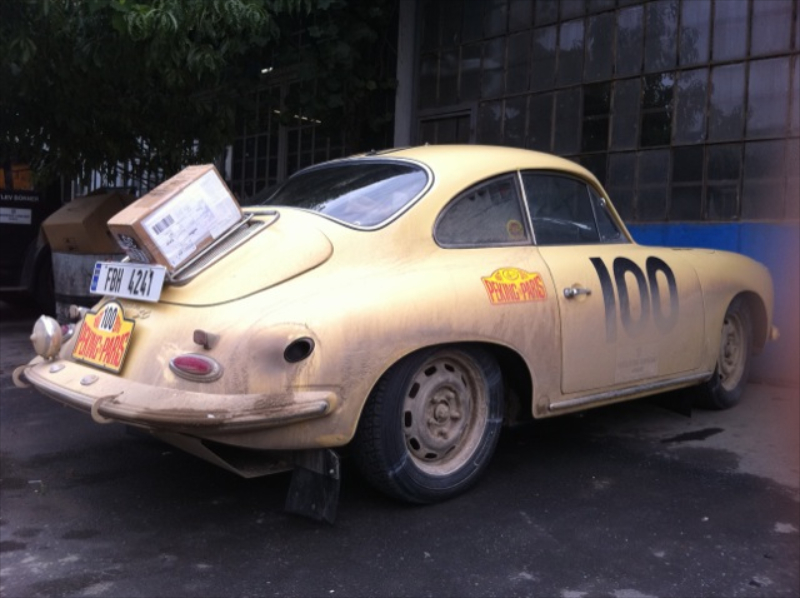 Also seen here is the box containing the other spare generator that Tracey sent from San Francisco. The boys have a pair of tyres waiting in Turkey too, no doubt they will fit them.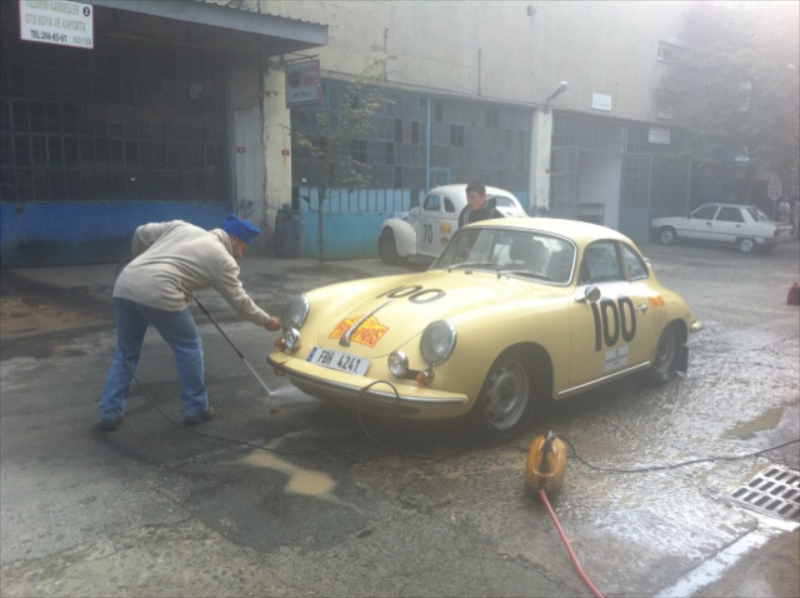 With less than a week to go until we see Team Lola in Paris, I'm sure that many of their fellow competitors are just hoping their machines can make it the last few thousand kilometres. There's some cracking rebuild costs ahead of more than a few entrants: vintage cars are on another level when it comes to serious repair bills.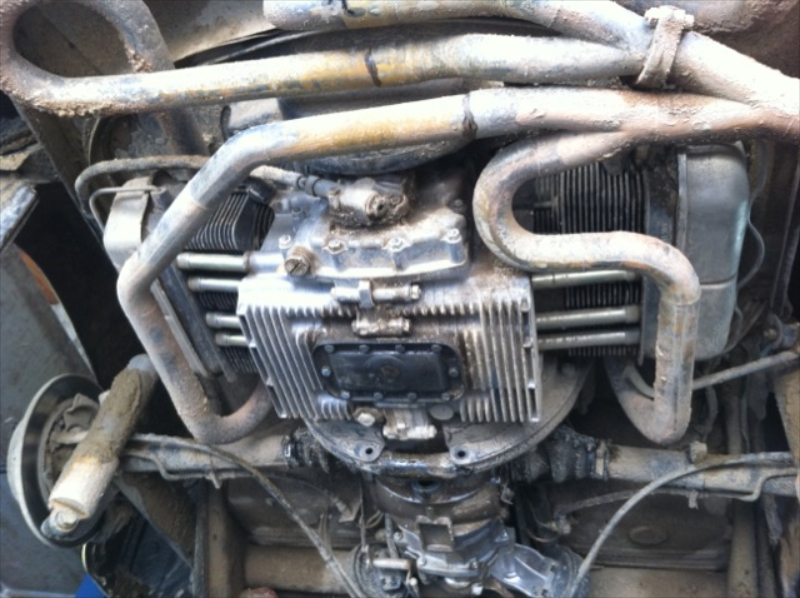 Looks like there is a lot of rain waiting for the rally as it runs through Greece and up into Italy. Good job we're in a tin top.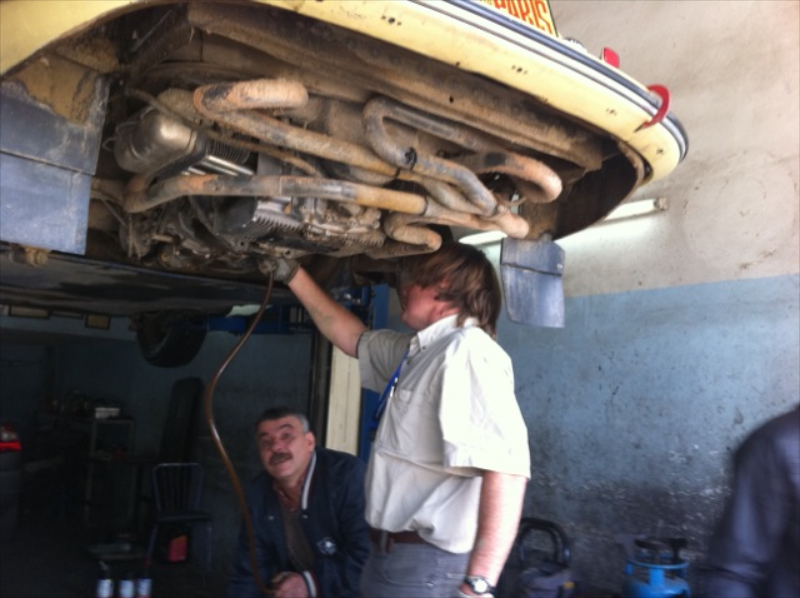 There'll be some sighs of relief once the cars cross the Italian border into France! It's been a hell of a month.