One of the services we offer at Windrush – perhaps the one that is most personally satisfying for me – is the customization of our own designs, to achieve alternate solutions for customers with special needs.
Today I assembled these innocuous little parts, simple enough steel fabrications that are a new derivative of the WEXO XT_224 from the 915 oil cooler system.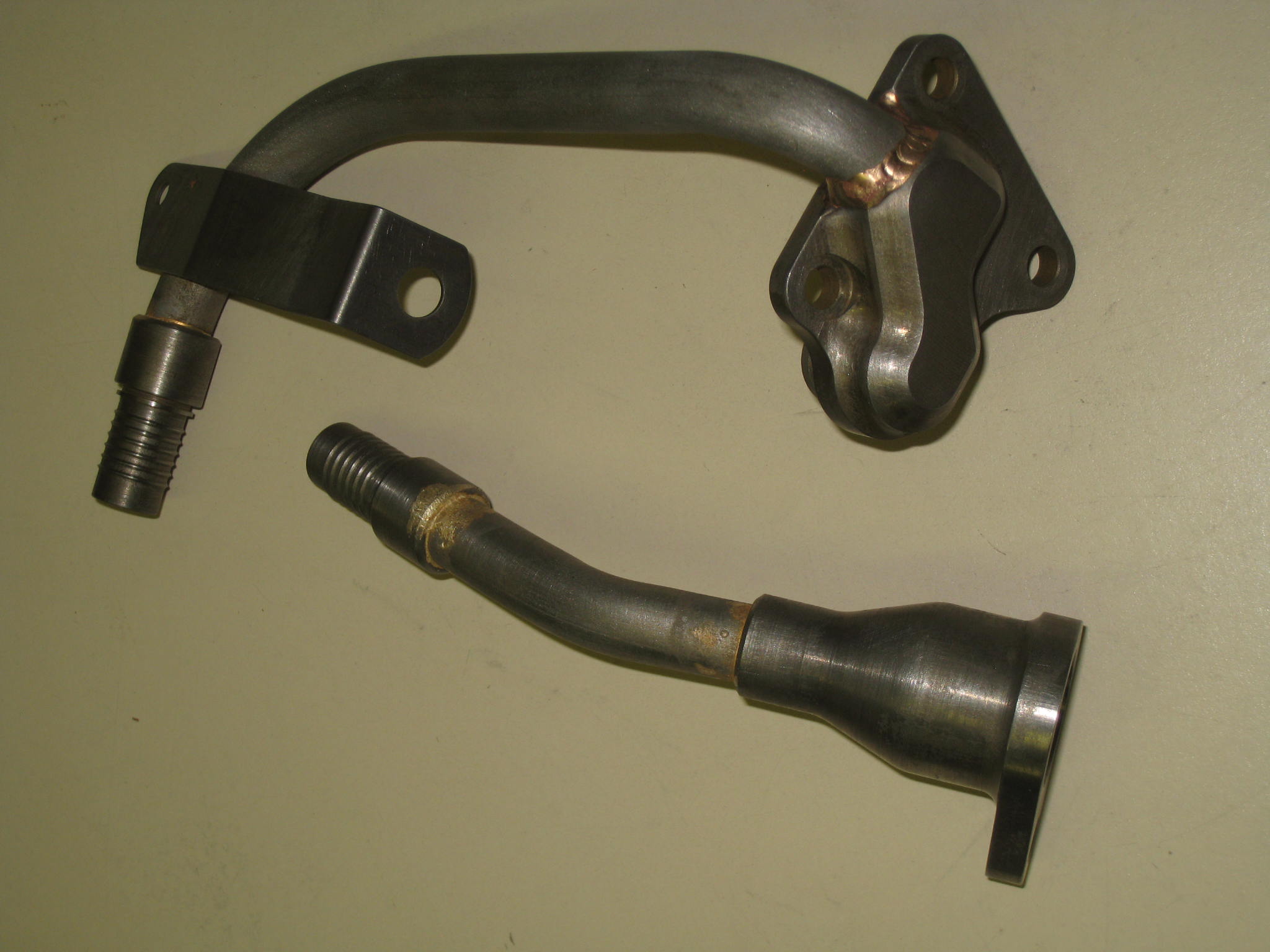 Our complete WEVO 915 cooler system uses a Weldon 9200A electric pump to push the oil through our custom ARE cooler and internal WEVO spray rail, there is a small group of customers in Europe racing in FIA governed vintage series, who must use a mechanical driven pump, such as the unit that the Porsche factory deployed on the '85 & '86 911 Carrera. There are at least two other FIA acceptable solutions, each with their limitations…..
This variation (XT # not yet allocated) of our XT_224 Oil Return Manifold will allow the factory Carrera serpentine cooler unit to socket into the return manifold and feed the WEVO spray rail in the normal manner. This takes the simple oil cooler system of the Carrera 915 transmission and converts it to a spray rail delivered lubrication solution – making greater advantage of the cooled oil returning to discreet sources of heat inside the transmission.
For such a unique application, we only make a short run of parts. But these parts are designed and manufactured and finished to the same standard as all our other WEVO solutions.
Next week these parts will come back from zinc plating, be assembled with swaged XRP HS-79 Nomex braided hose and be delivered – a one of a kind – to a WEVO customer with a custom requirement. Â He and I both satisfied.