The Great South American Challenge is over. The cars have arrived in Ushuaia and Lola – the WEVO Porsche 356 Coupe – has survived unscathed.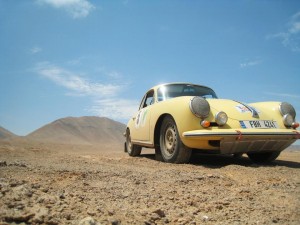 Hayden has been quiet on the event, as not much story to tell. The rally was much tamer than Peking-Paris, or the madness that was London to Cape Town, so not a huge challenge for WEVO engineering or the emerging skills of our intrepid Harris/Burvill duo, combined with the fair Tracey.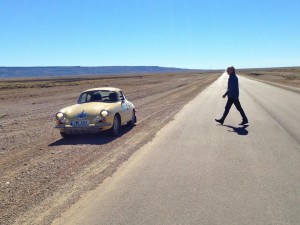 "Not much to report, no challenge for Lola, me or Steven. Great scenery and a lovely introduction to Argentina, that will lead to future visits, hopefully on better rallies! The event is now officially finished: 1st in class, 2nd overall. Good fun being with T & S, great to be 54deg South."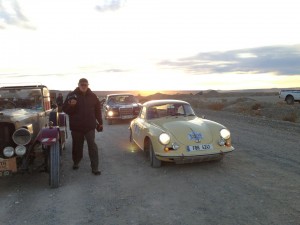 So ends another blogjack. Sorry it's not been that exciting but there may be more pics to share when H is back at his desk in San Carlos. We'll have to wait and see!