It's mid summer in California, a couple of months of clear blue skies, high temperatures and a great time of year to be out having fun with the classic car hobby.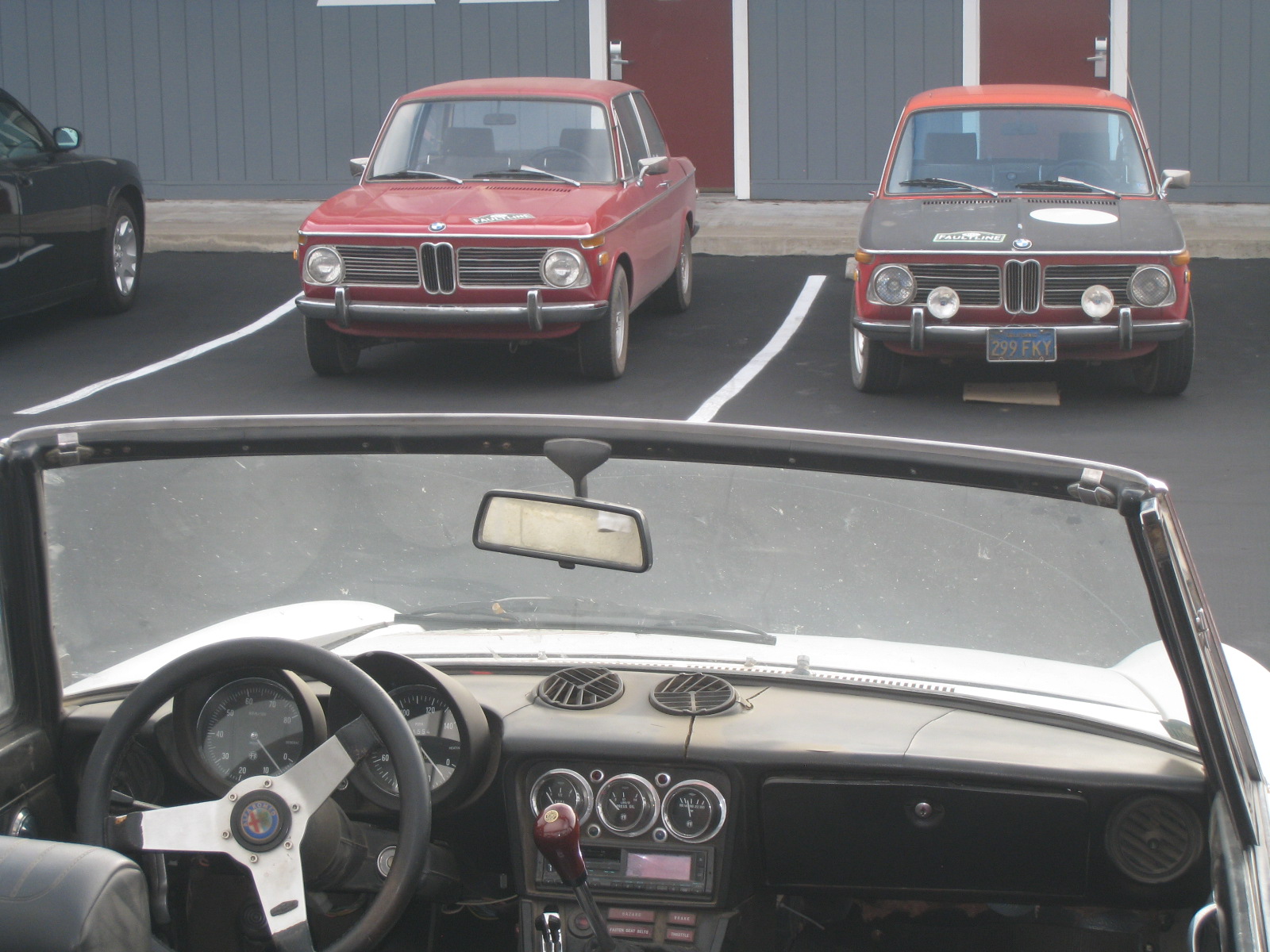 At WEVO we are fortunate to mix our work and fun pretty often and the 2012 Faultline 500 Rally provided another great opportunity to do some rigorous testing of WEVO products in development. We also used this close-to-home event to test parts from other vendors that may have a future on WEVO prepared cars heading further afield – once we validate their function claims and durability.
This great event is in the 3rd year of running. "Rally" is used in a slightly different context than readers of this blog have become accustomed, being more of a route-book-tour than an event with timing, scoring and competitive structure. The emphasis is on cars, people, California back roads and the classic car hobby that bought us all together for the weekend. It is a great formula and our 500 mile tour in central California took me over some of my favorite roads, some new road numbers I have been eager to drive, plus introduced me to some new favorites and some very good gravel test sections for both product development and rally car testing.
Our vehicle for the weekend was "Rabbit" so named in homage to the previous owner who was proudly identified as K*** Rabbit K***** on the Pink Slip. Rabbit is a 1973.5 911T, non-sunroof coupe. A CA car from new, this bodyshell is absolutely rust free and in great shape overall. However, like too many long-hoods, Rabbit has been egregiously violated by the addition of the "dealer installed" AC system from that era. An offense I will never adjust to.  Two of my four '72, '73 911′s have this hacked out passenger footwell bulkhead. It makes me sad to think of the technicians performing this horrible sloppy work with the excuse of "fixed price labor" as their peace of mind to deploy reckless speed instead of the appropriate respect deserved by a brand new Porsche…. One day I will work out how to elegantly repair this area and get over it.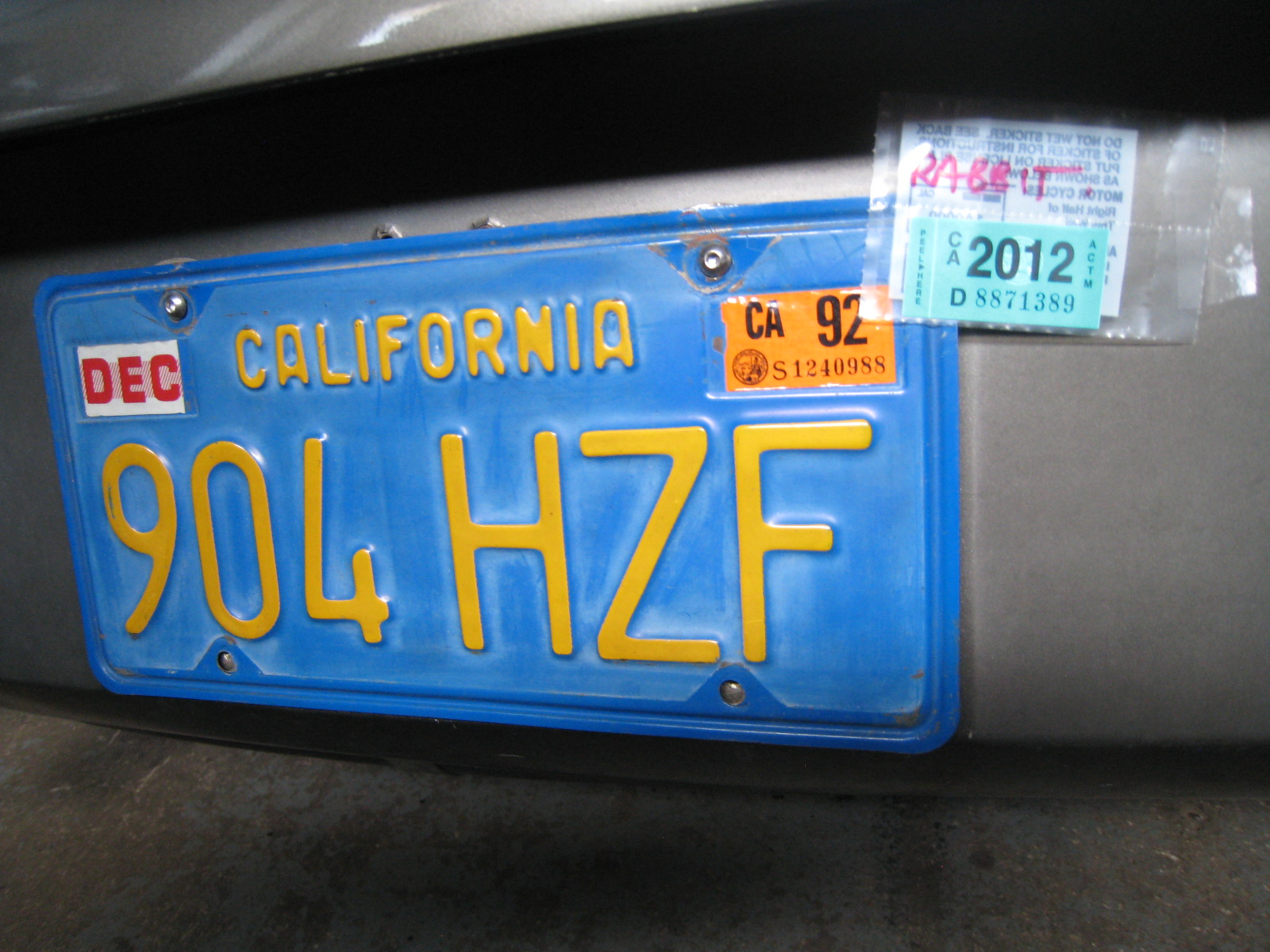 Rabbit was last tagged in 1992, it had a small amount of damage to the LF fender when I bought it in "non-op"a few years ago. It looked like a pick-up tray bed had backed over the top of the fender and taken out the headlight and fender. The motor was inoperable and when we stripped it, discovered two cracked pistons, one with such serious detonation the piston was in several pieces. The rare 1/2 year only 1973 2.4 CIS system was complete, unmolested and looked salvageable. The paint was (still is !) very rough, with what looks like the remnants of an early 80′s metallic and clearcoat in gunmetal bronze over the original 936-9-3 code Silver. The clearcoat has crystallized and reduced to a sharkskin textured matte. The repaired LF fender, hood and RF fender now sport DP90 primer in matte black, so Rabbit has a bit of a "look" going on – but a look not fully appreciated by some of my aesthetisti friends.
Mechanically, Rabbit has enjoyed lavish care and enjoys a very high specification that is in direct contrast with Rabbit's "look". All new front suspension with a couple of tweeks from the factory parts lists, all new rear suspension featuring a development WEVO SPS kit, WEVO Ohlins, SC torsion bars. Mid 70′s 930 Front Anti Roll Bar, Factory 16mmRear Anti Roll Bar with our base line set-up and corner weight template we use to evaluate the WEVO cars we build and develop.
The 915 transmission is a unique combination I wanted to try using a mix of OE factory ratios from the various 70′s cars. This unique ratio set combined with the necessary mechanical speedo 8:31 CWP from the mid '75 911′s before the electronic speedo was introduced. The taller final drive ratio seems counter intuitive in combination with the numerically weak 140hp output declared for the 1973 2.4 CIS motor, but it works great. The transmission also has a WEVO GateShift, XT_032 bearing retainer, XT_100 side cover and a rare OE Coarse Spline ZF LSD.
The motor is completely stock but freshly rebuilt without being full of all-new parts. I was able to find the parts necessary to get this simple 1973 only version CIS functioning correctly. A recent run with the AF meter in the tailpipe confirmed that mixture is correct across the range – most importantly at full throttle – I was still looking for the smoking gun related to the damaged pistons. The motor runs crisply, but not vigorously like my MFI '72S motor. The sense of torque is very nice (reminding me of Tyson's very sweet 2.5 benchmark MFI motor) but the peak power is noticeably low, making Rabbit the kind of momentum car I most enjoy driving. The upside is the amazing fuel economy. I have not done my numbers accurately yet, but a lunchtime napkin calculation indicated over 30pmg (US Gallons = 3.8 litres) for the 660 miles we did during the Faultline 500 weekend.
Now back to the Faultline 500…..
A loop that starts in Hollister CA, overnights in Morro Bay on the central CA coast before returning north on Sunday. The event ends in Tres Pinos, just south of Hollister. Unlike the Porsche centric events I participate in with R-Gruppe etc, the Fautline 500 had a nice mix of marques. Alfa Romeo having the highest badge count, a massive 50′s Chrysler Imperial taking the heavy weight honors, a bodacious Smokey and the Bandit Trans Am taking the horsepower title and just two 911′s and a 914 representing for Porsche.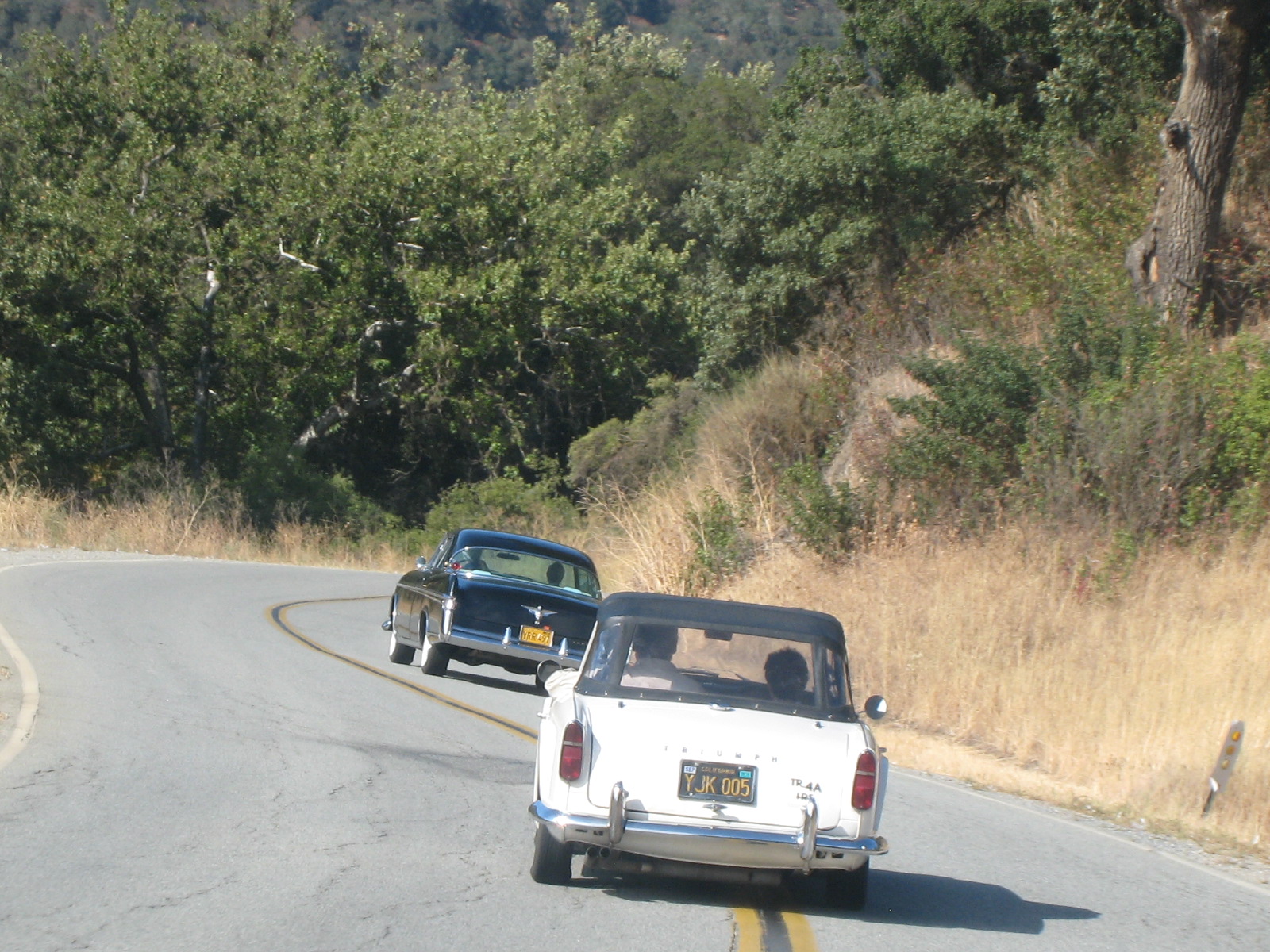 The route took us out east from Hwy 25, across the ridgelines to the central valley, past the experimental Brightpoint installation of focused solar energy and the eery glow of energy converging on the absorber atop the collector tower. Kind of a combination of Indiana Jones opening the Ark and a broken fairground ride.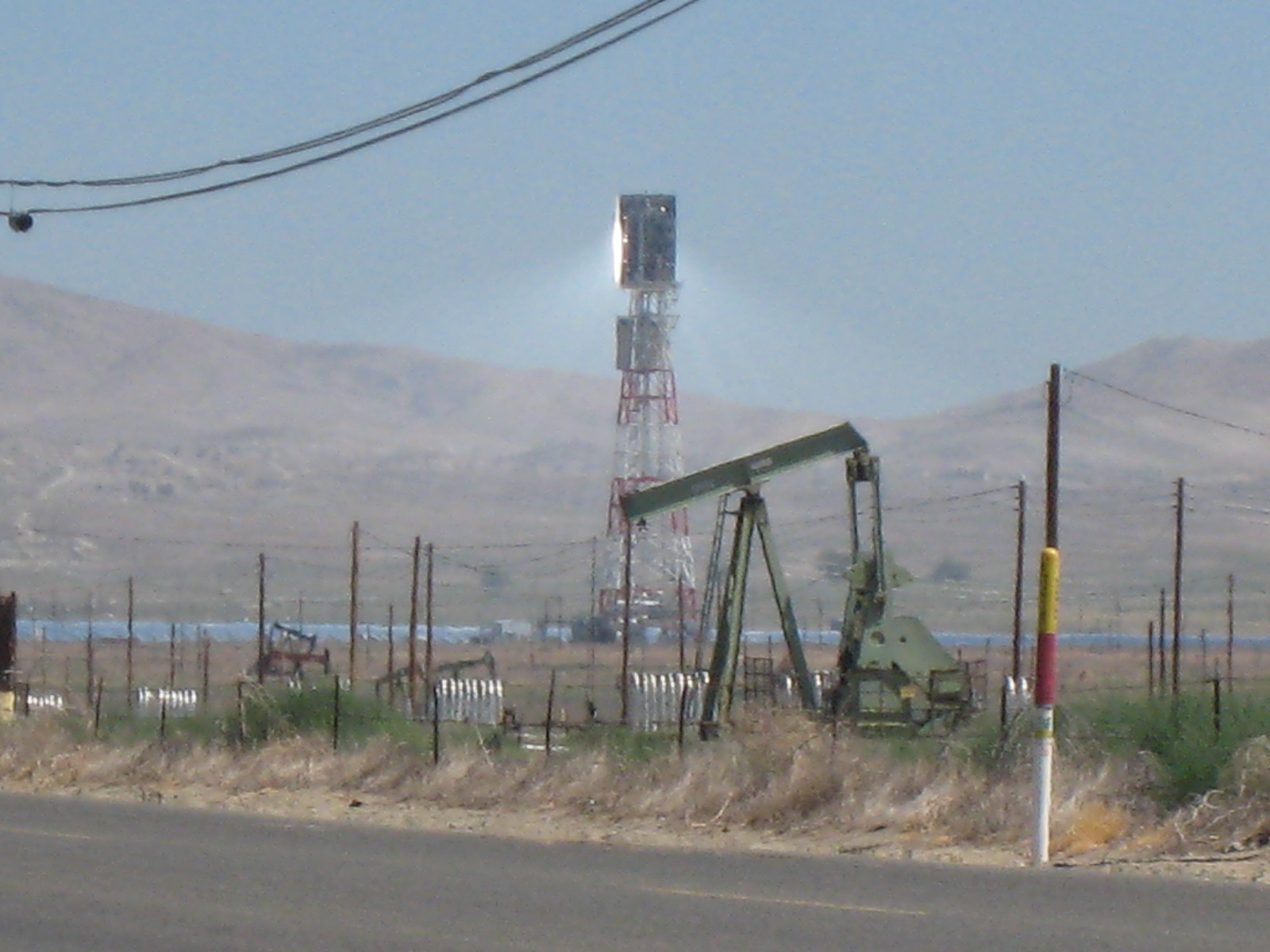 After a quick drink in Coalinga, we took to the Parkfield Grade, 6.5 miles of twisted, narrow tarmac and 2100 ft of elevation gain. The south side of the ridge is decent gravel and we trickled down into Parkfield to a set lunch at the V6 Ranch Cafe with an amazing Apple dumpling desert that reputedly involves the use of Mountain Dew in the creation of the dumpling syrup.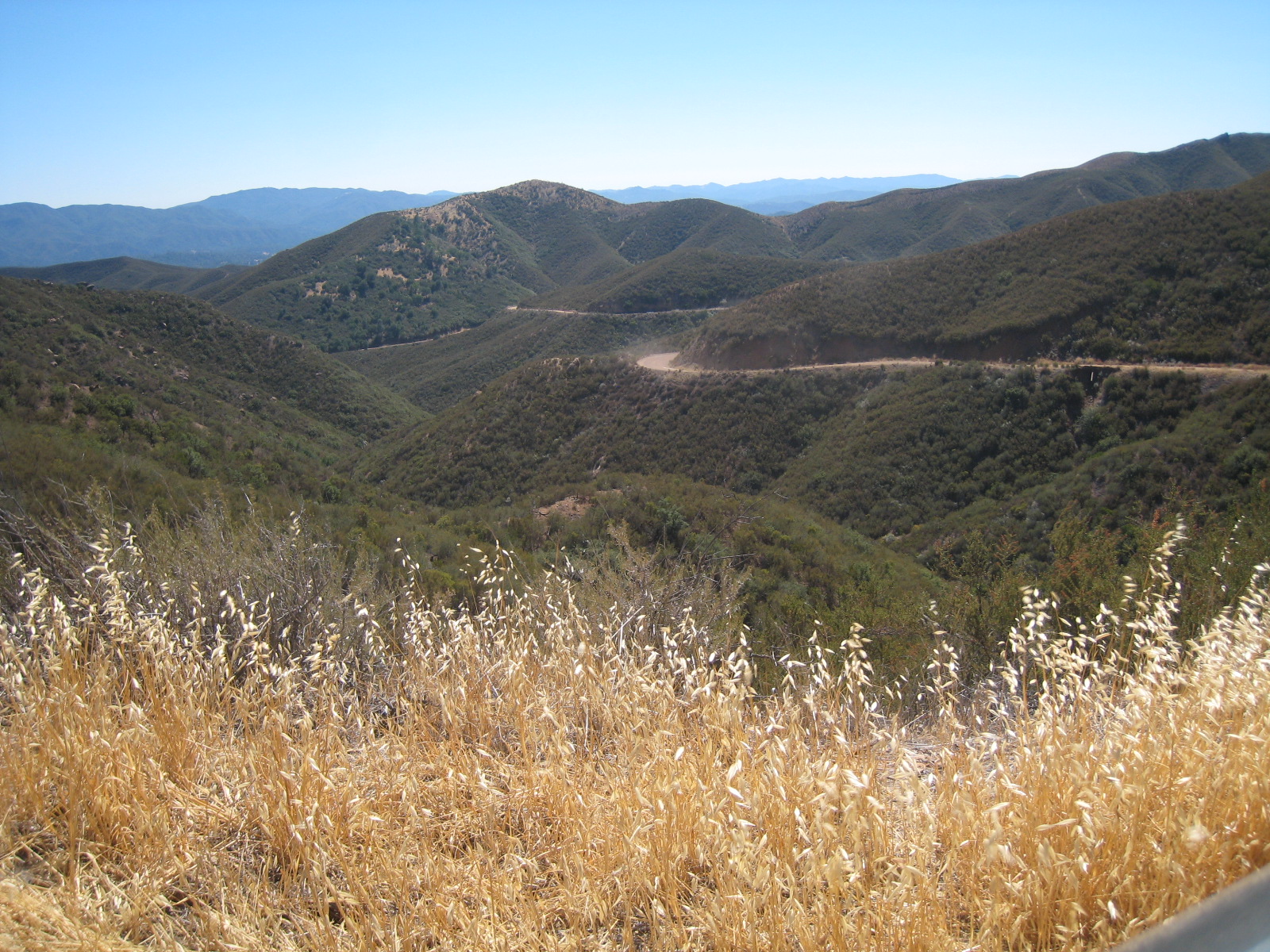 The afternoon had some more familiar roads, some enjoyed recently on Targa California. Then we took to the gravel again to cross south from Hwy 58 to the old goldmining town of Pozo. This took us across another 3000 ft ridgeline at La Panza (defunct goldmine), a great stoney unpaved road, reminding me of the Namibian canyon driving in January this year. In Pozo there was a bar, beer on tap and I caught some new friends exploring a Beertini – basically a jug of beer with a dozen desperate olives swilling in the bottom…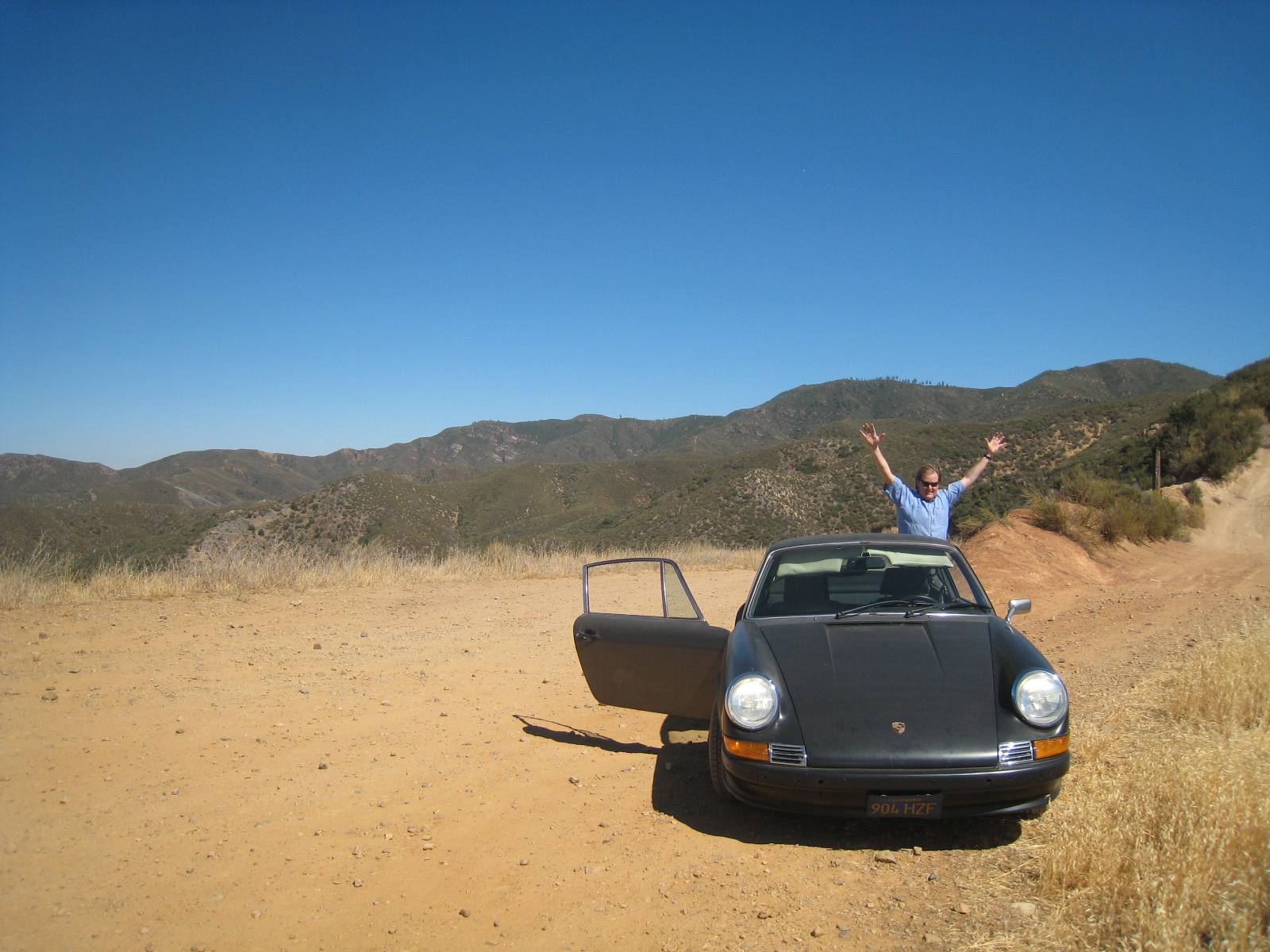 The balance of the Saturday was increasingly residential as we neared the coast and cruised into Morro Bay and the Days Inn – the traditional Faultine 500 destination. Then the bench racing and story telling really began in earnest. Complimentary Margaritas in plastic pint cups, quickly turned the warm afternoon to nightfall.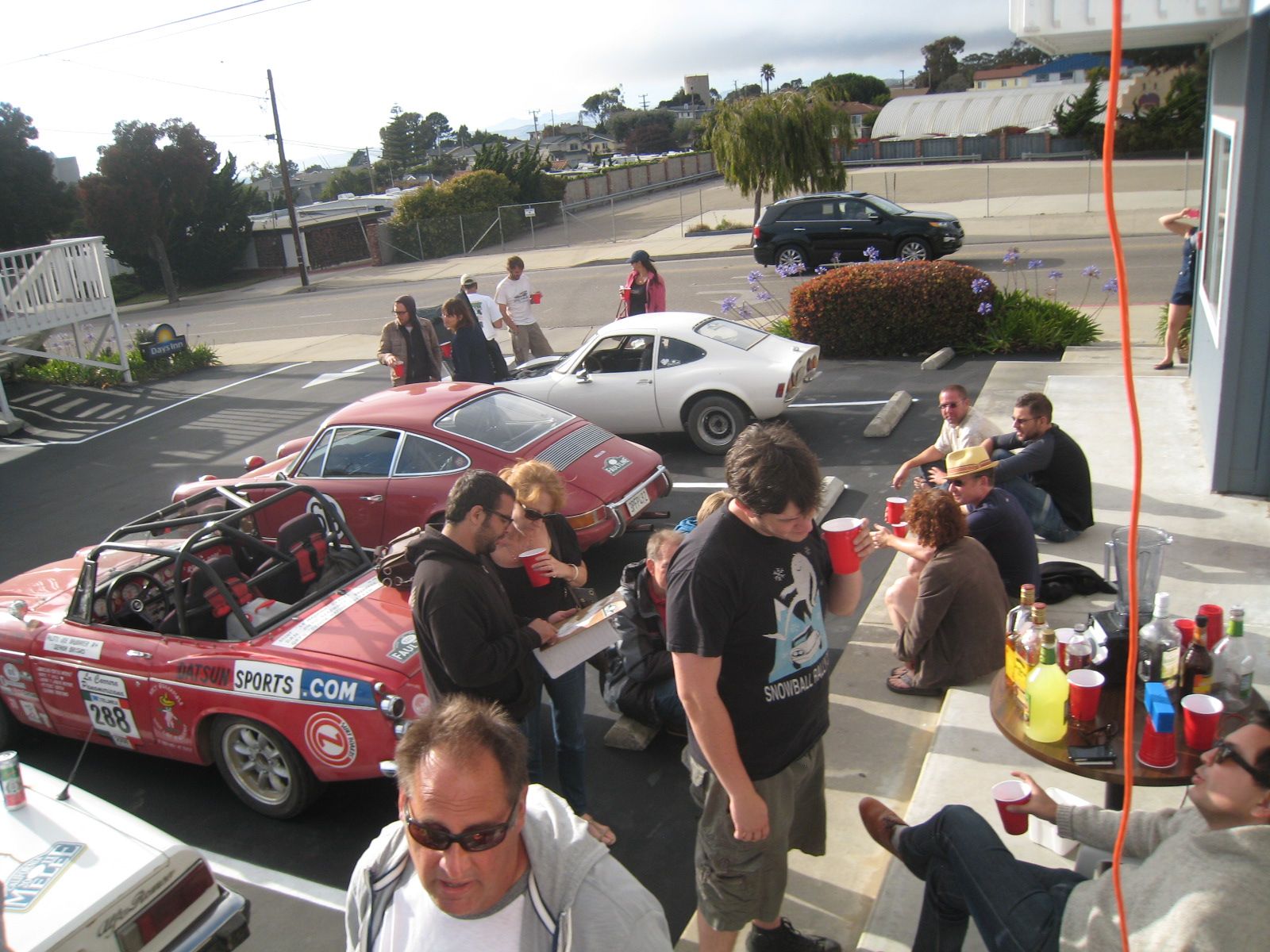 The sensible headed off to dinner at one of the numerous fish restaurants. The less so, participated in the car park spirit until the pizzas finally arrived. One Alfa needed a new UJ installed and the Trans Am stayed on axle stands all night while the unsalvageable condition of the rear brakes was debated endlessly and finally conceded, by which time it was declared that the clear light of day would be a better time to make a lucid decision, plus Pep Boys would be open at 9.00am …… or was that 10.00am……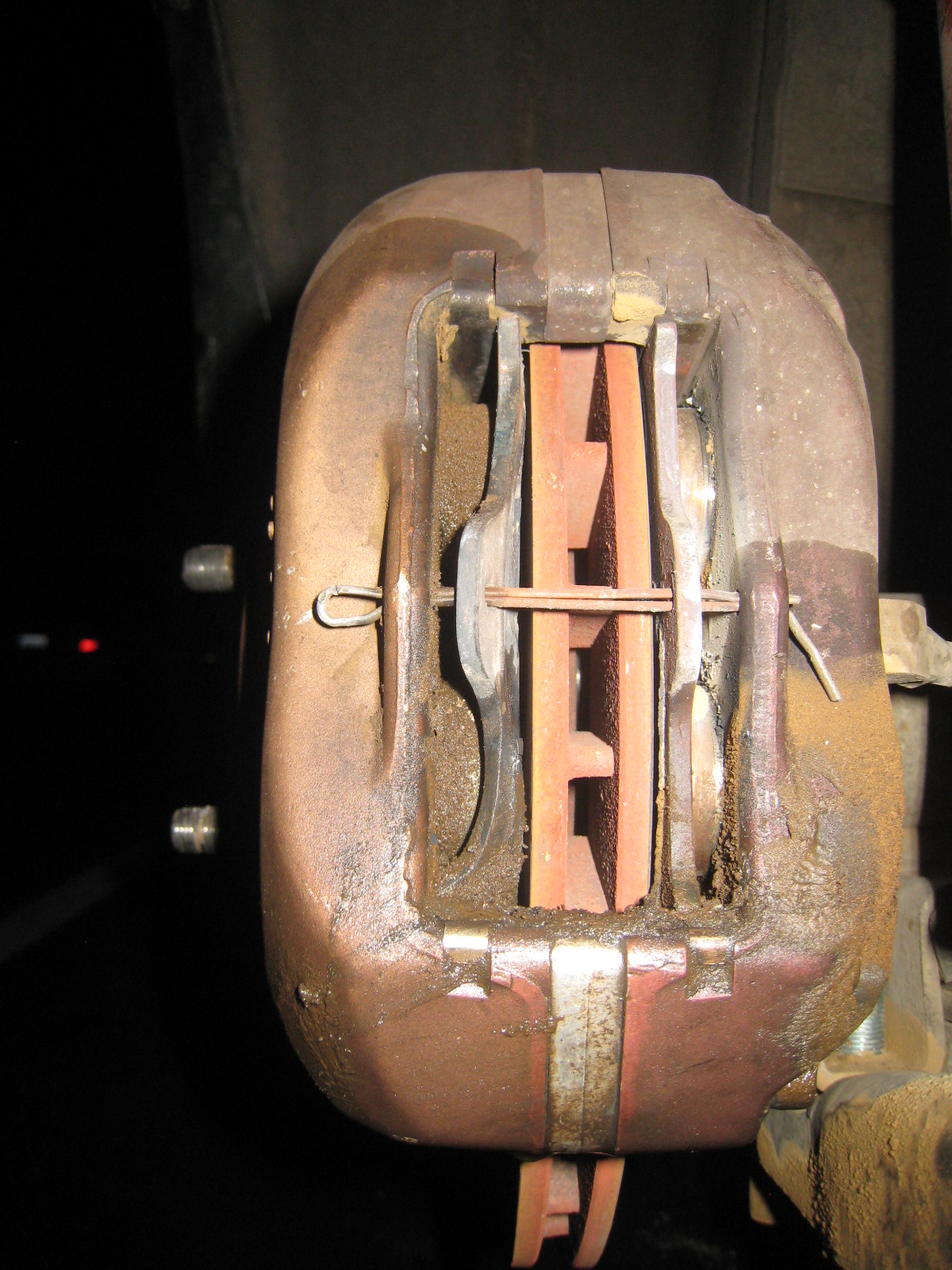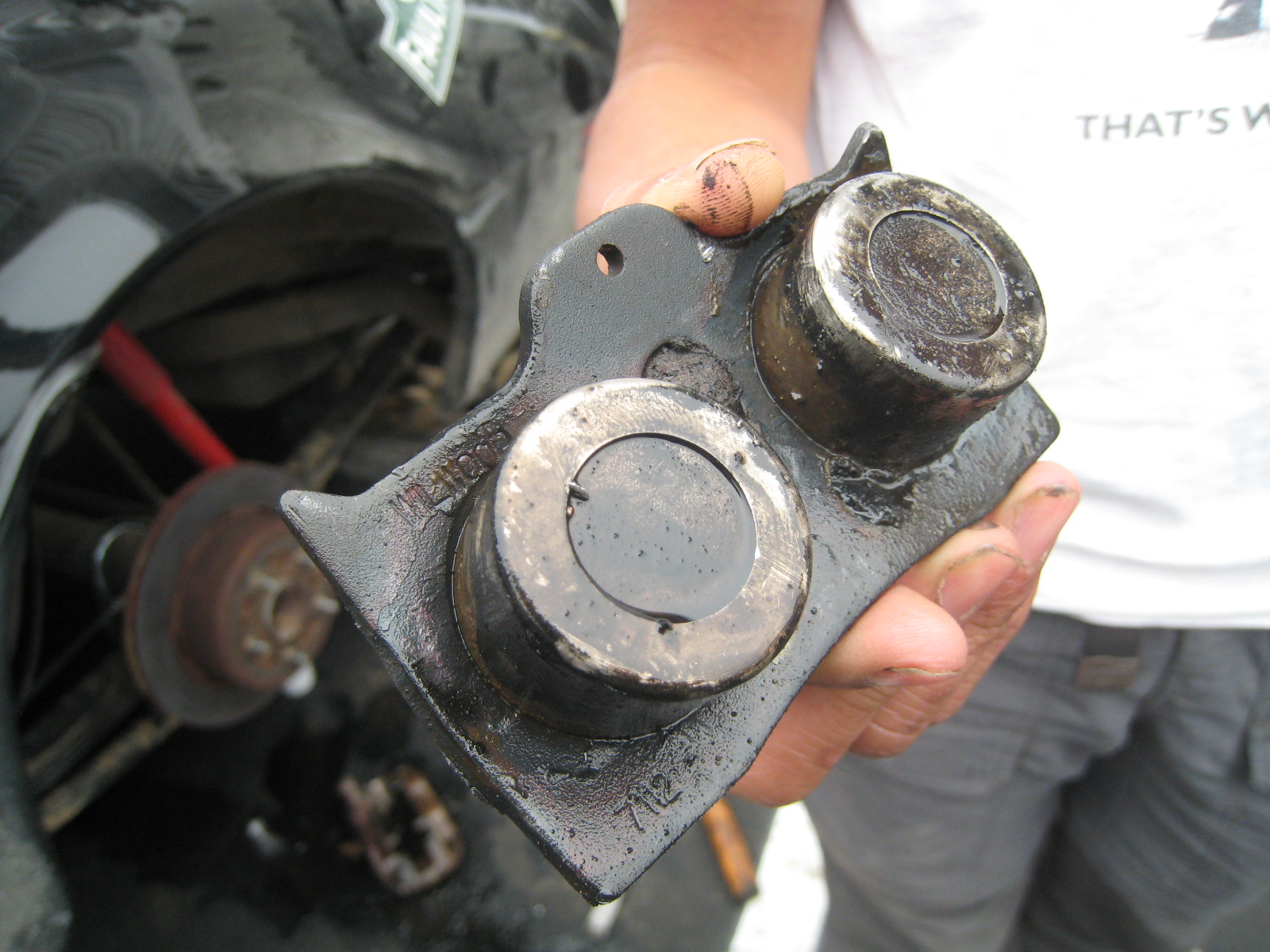 Last I remember is heading to "the" local bar with new friends, a hard working cover band was punching out standards for an eclectic local crowd including cowboys, surfers, tourists and ….us?! Experience reminded me how these evenings usually end, so after a couple more beers I found my bed by 1 and set the alarm for 8. Others were victims of less experience.
Sunday was another glorious CA summer day, a cool coastal morning with promise of some searing sun later in the day. Our route took us north on Hwy 1, a couple of deviations on roads that were as tight as driveways, canyons, cyclists, energy self sufficient homesteads, classic wooden barns, long views to the ocean, all great tonic for a Sunday morning while looking for excuses not to have to push too hard.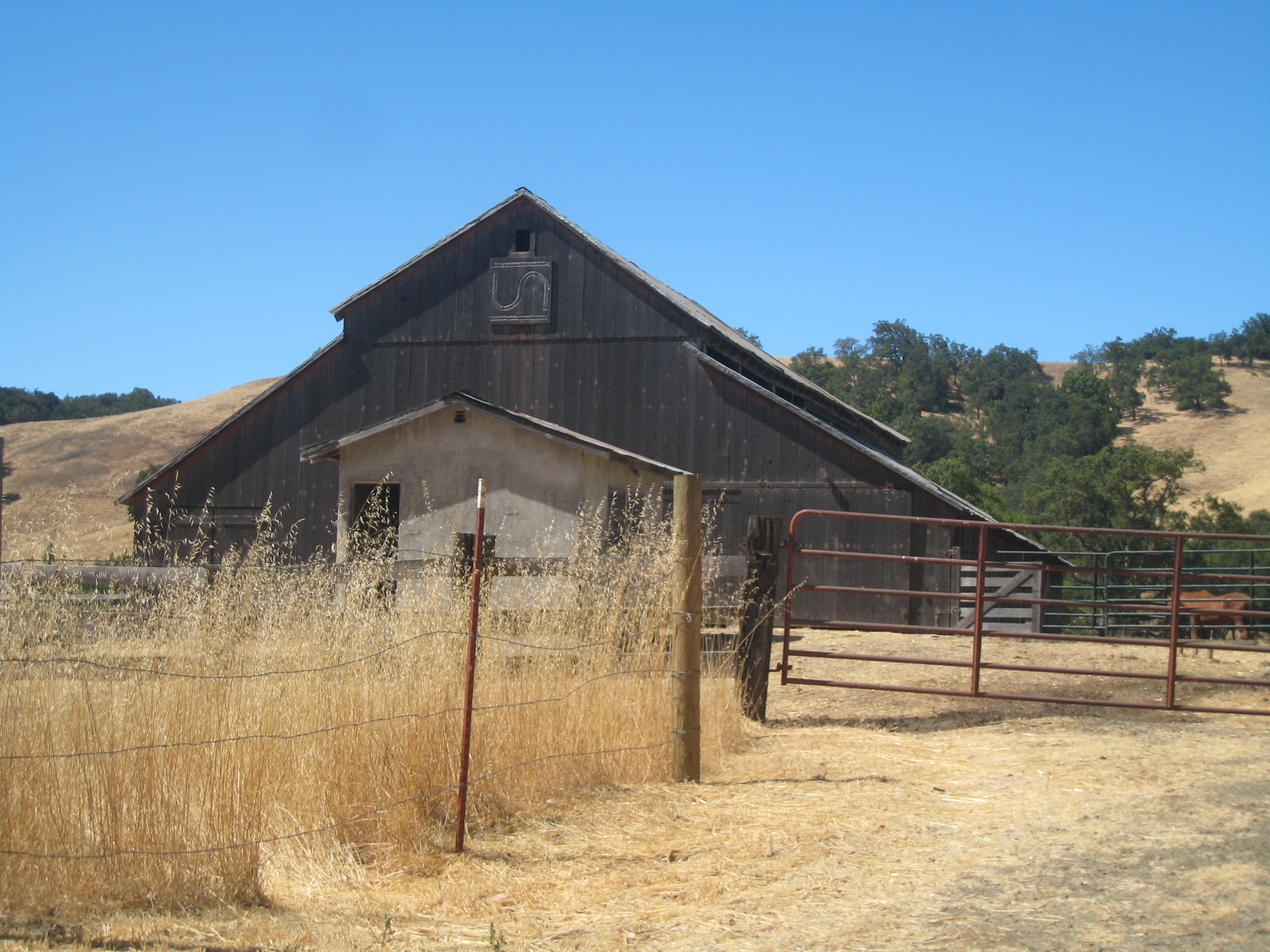 The route inevitably used the Nacimiento-Fergusson Rd, to cross from Hwy 1 back into the Salinas River valley and Hwy 101. Practically the only connector, this is a magnificent single track road, one best enjoyed without oncoming traffic! Once through the Federal Territory of the Fort Hunter Liggett, we stopped for lunch in Lockwood, a kind of hobby farm hamlet that has failed to gain inertia in a pretty part of the state. If you love CA Live Oaks, this is the area for you. Some of the most astonishing specimens to be enjoyed. Another feature of the region is the Lockwood – San Ardo road, about 20 miles of great high speed gravel. A road that needs to be respected – you can easily be traveling at 60 or 70 mph on this well graded low grip surface and this is not the type of driving we all get a lot of practice with these days. The road climbs up and over the ridge to reveal the Salinas River valley and Hwy 101 to the east. The climb and decent with both sweepers and hairpins is exactly what I needed to "test" some parts and remind myself why proper driving should be practiced regularly.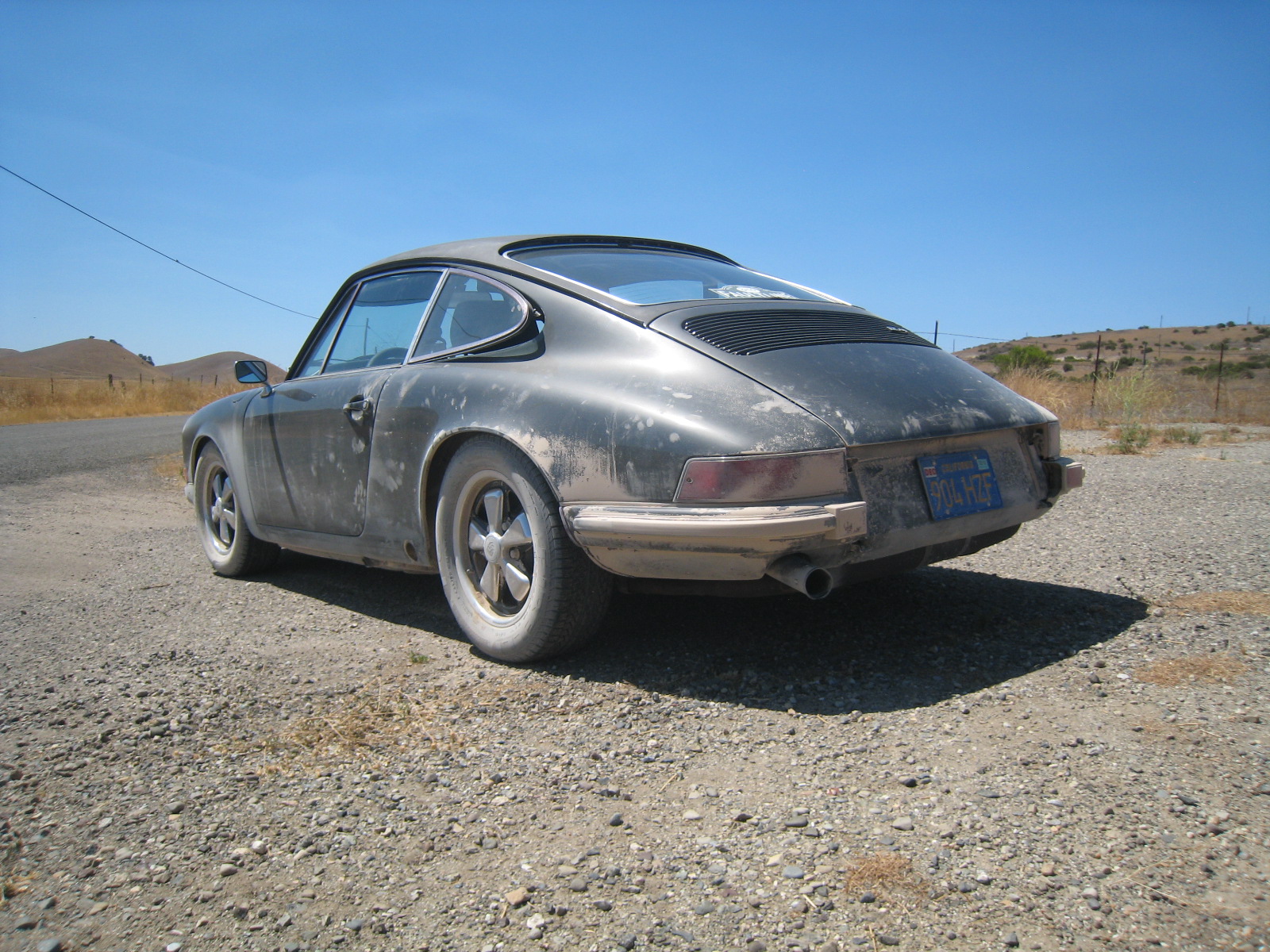 We joined our old friend – Paris Valley Rd heading north, then went off-instructions to avoid Hwy 101 and Carmel Valley Rd, neither of which held much fascination on a summer Sunday afternoon. We joined back to the Faultline 500 route near Soledad, perfectly timed to meet the earliest of the Faultline 500 cars, Rallyists that had been more circumspect on Saturday night….
The last of the unpaved was the most technical, Gloria Rd being a tight twisty climb across the ridge near the Pinnacles National Monument. Some corners are practically full lock in a 911, many corners are 1st gear and the road seems to go up and up and up. Eventually you can glance back down the canyon and see the Salinas River and the silver strip of Hwy 101, far down below. Now you enjoy a slightly more open down hill run to rejoin Hwy 25.
At Tres Pinos we concluded the 2012 Faultline 500 with an enjoyable private buffet, cars arriving regularly until everyone was accounted for. More stories, number swapping and relaxation to end a great weekend. Then Tracey drove Rabbit home at 30+ mpg.