The mid-week 4th of July National holiday in the USA presented the perfect opportunity to complete an interrupted road trip to bring the Blu Mule to California. Blu Mule is a handsome 1965, 356C, Bali Blue, fawn leatherette interior. One owner car, originally from Florida, that we recently acquired as the "mule" car to assist with development of the WEVO 356-5 Speed transmission.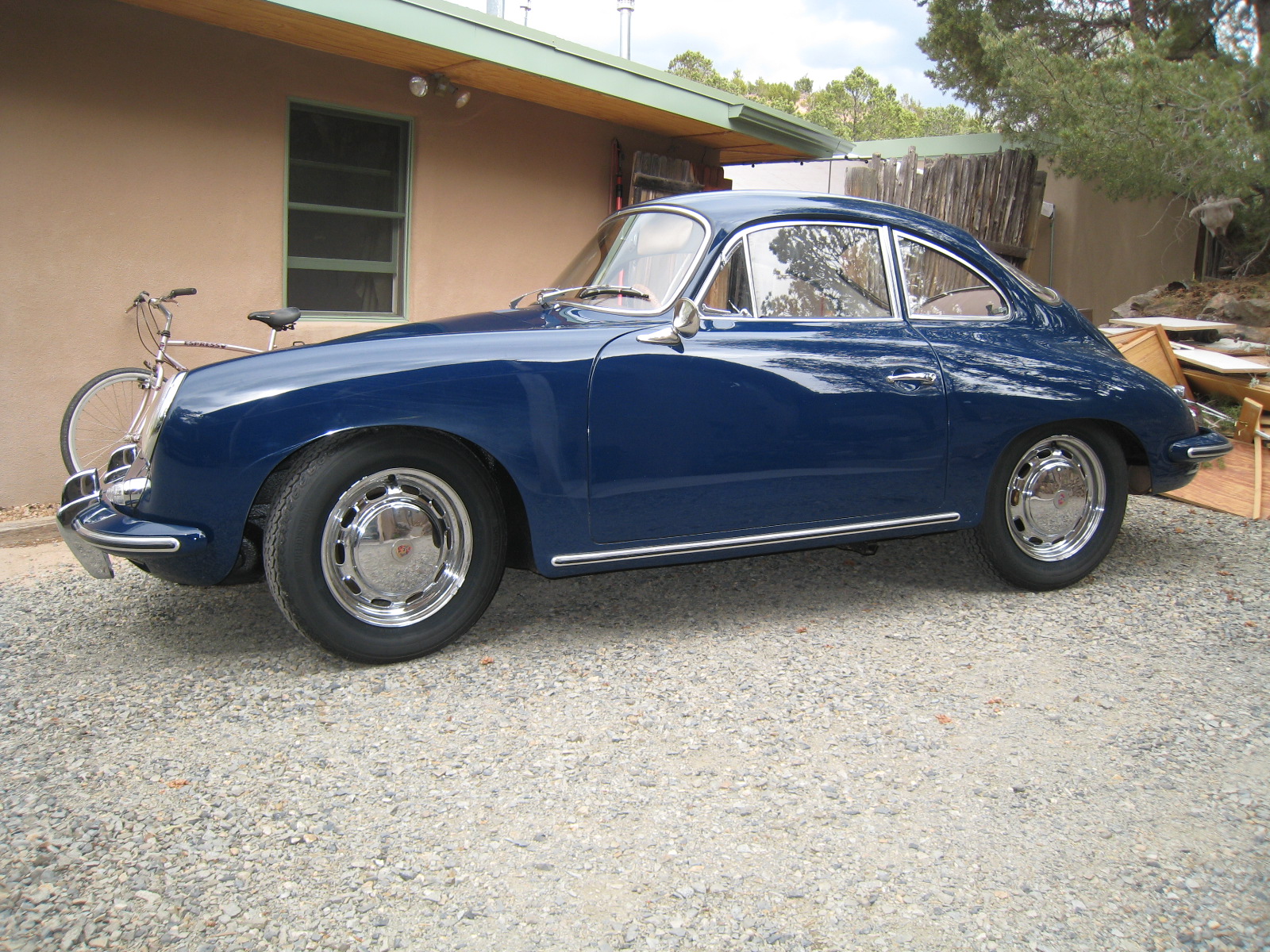 Like so many 356C's, Blu Mule has been loved and driven, modest wear and tear openly on display, but good rust free bones and general condition. The perfect foundation for our task and a car that many will enjoy driving in the process of marketing the WEVO 356-5 Speed transmission.
The car was stored over the winter in upstate NY and I elected to drive rather than transport Blu Mule to CA, liberate serious seat time aid contemplation of a few of the technical challenges on the 356 5 Speed project and life in general. No radio means plenty of time alone with those thoughts. Including the 4075 miles logged on this trip, I now have over 20,000 miles in 356′s since September 2010. I reckon I am now well tuned to the character of the late model 356′s and how wonderful they can be for modern adventure, vintage motoring. It was also the best opportunity to explore and validate some of the concepts and ideas we have for stretching the enjoyment of the 356′s into the future.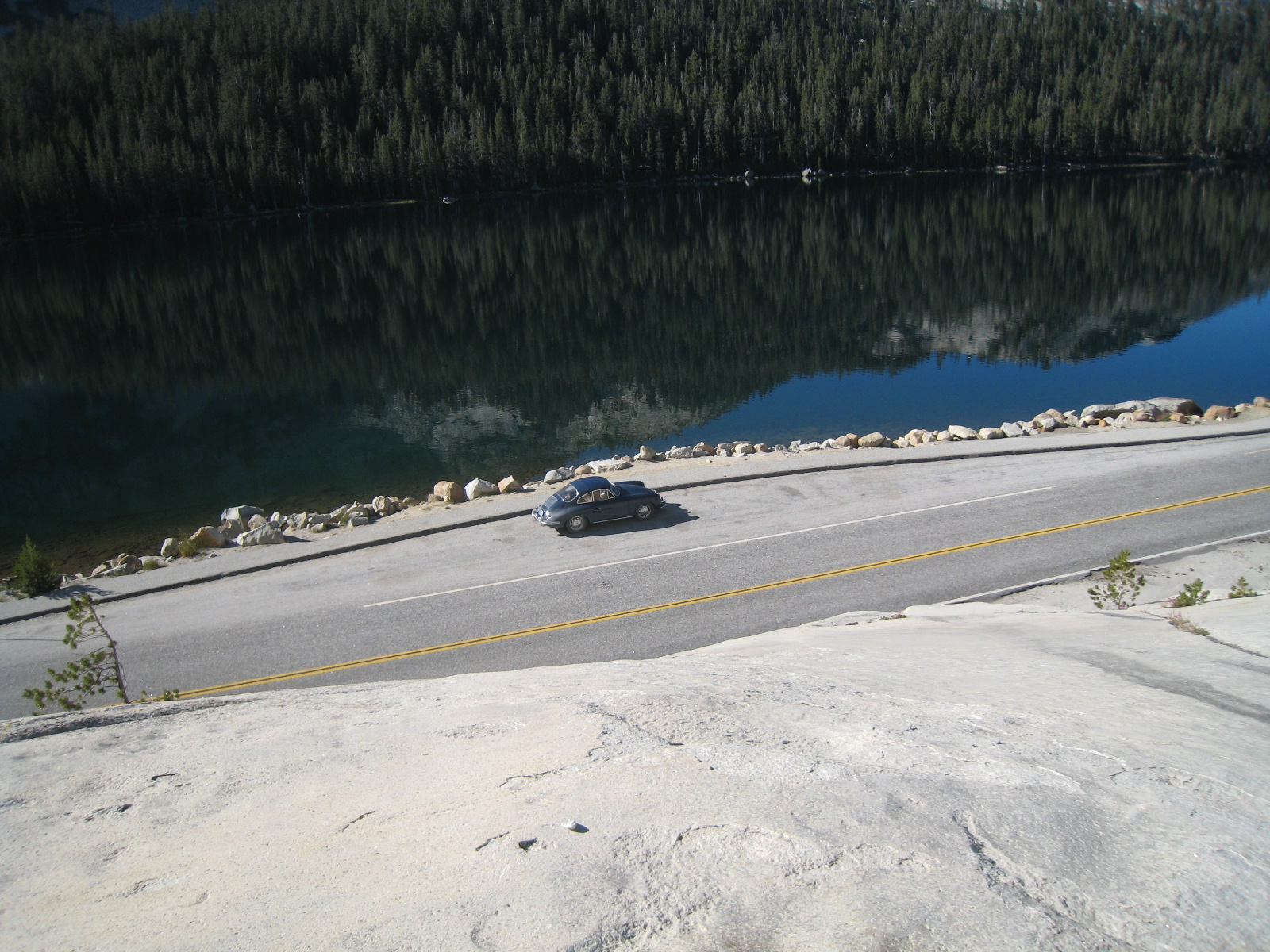 I did the stretch from NYC to Santa Fe in early May (2282 miles), one 781 mile marathon in 11hrs 57 minutes (63.5 mph door to door average) proving that the 356 can hold it's own on the back roads of America's heartlands.  Avoiding the Interstate system, I enjoyed that fantastic drive from Kansas City to Santa Fe, a little Interstate at each city that book-ended a day of farm roads and a zig-zag route across Kansas, Oklahoma and New Mexico.
I left the car in Santa Fe, while I headed back to CA for work, July 4th offering the best opportunity to finish the transfer trip. This time, accompanied by Tracey, who was about to enjoy her first long road trip in a 356.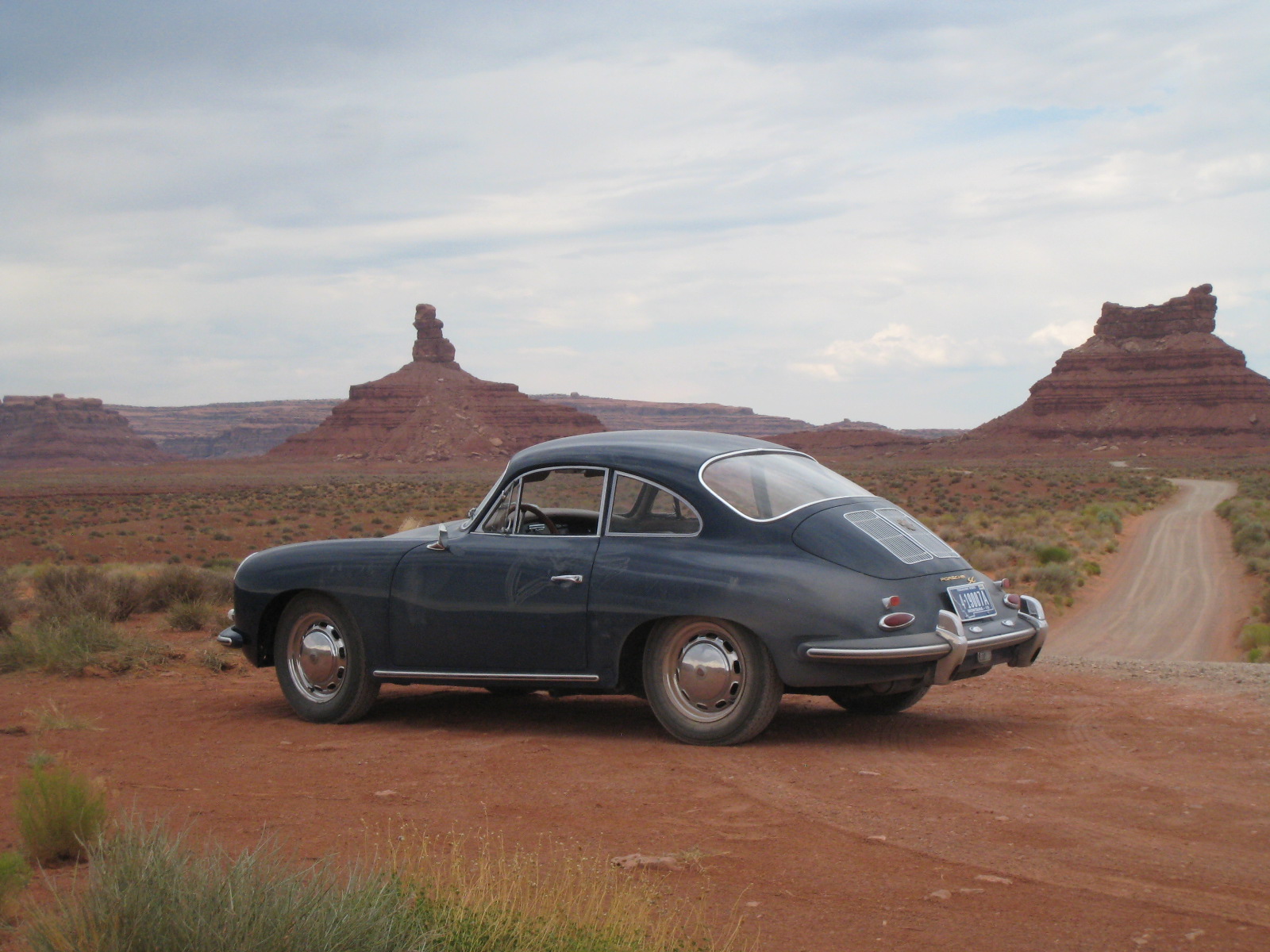 We picked a scenic route, with 3 1/2 travel days at our disposal, then looked for landmarks to tackle on the way – with the least amount of Interstate practical. We logged another 1793 miles and took in some fine back roads in the deserts of NM, AZ, UT, NV and CA. In addition we tackled National Parks, North rim Grand Canyon, Zion, Bryce Canyon and Yosemite. We also visited landmark sites, Los Alamos, Valley of the Gods, Monument Valley, Mono Lake, Bodie (CA – ghost town) and the Tioga Pass 9945 ft on the way home.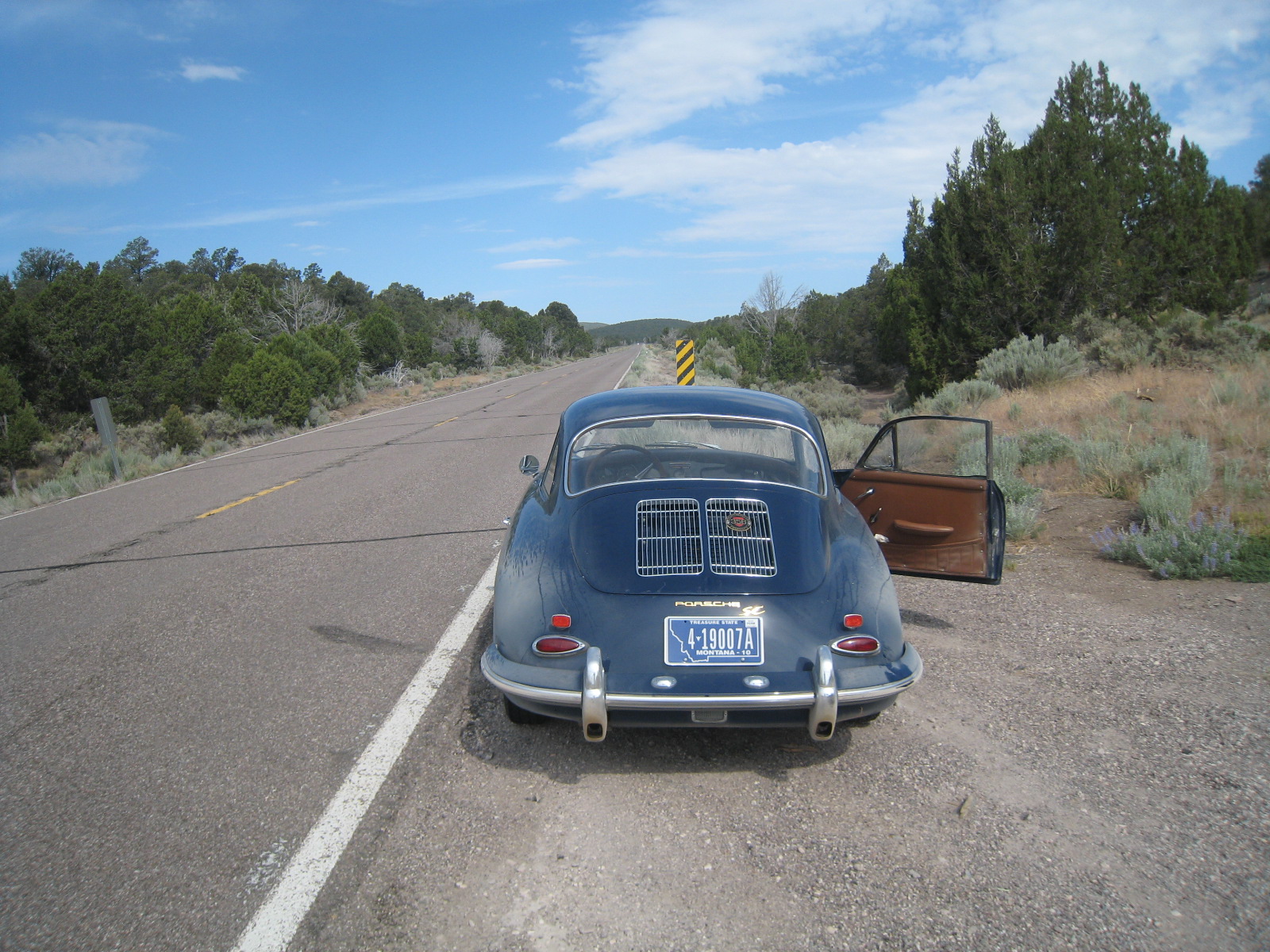 The performance of the 356 was faultless and reiterated that wonderful motoring adventures can still be had in a 47 year old Porsche, mid summer with no AC – all at 31+ mpg (US gallons ~ 7.5 l/100km) average for the trip.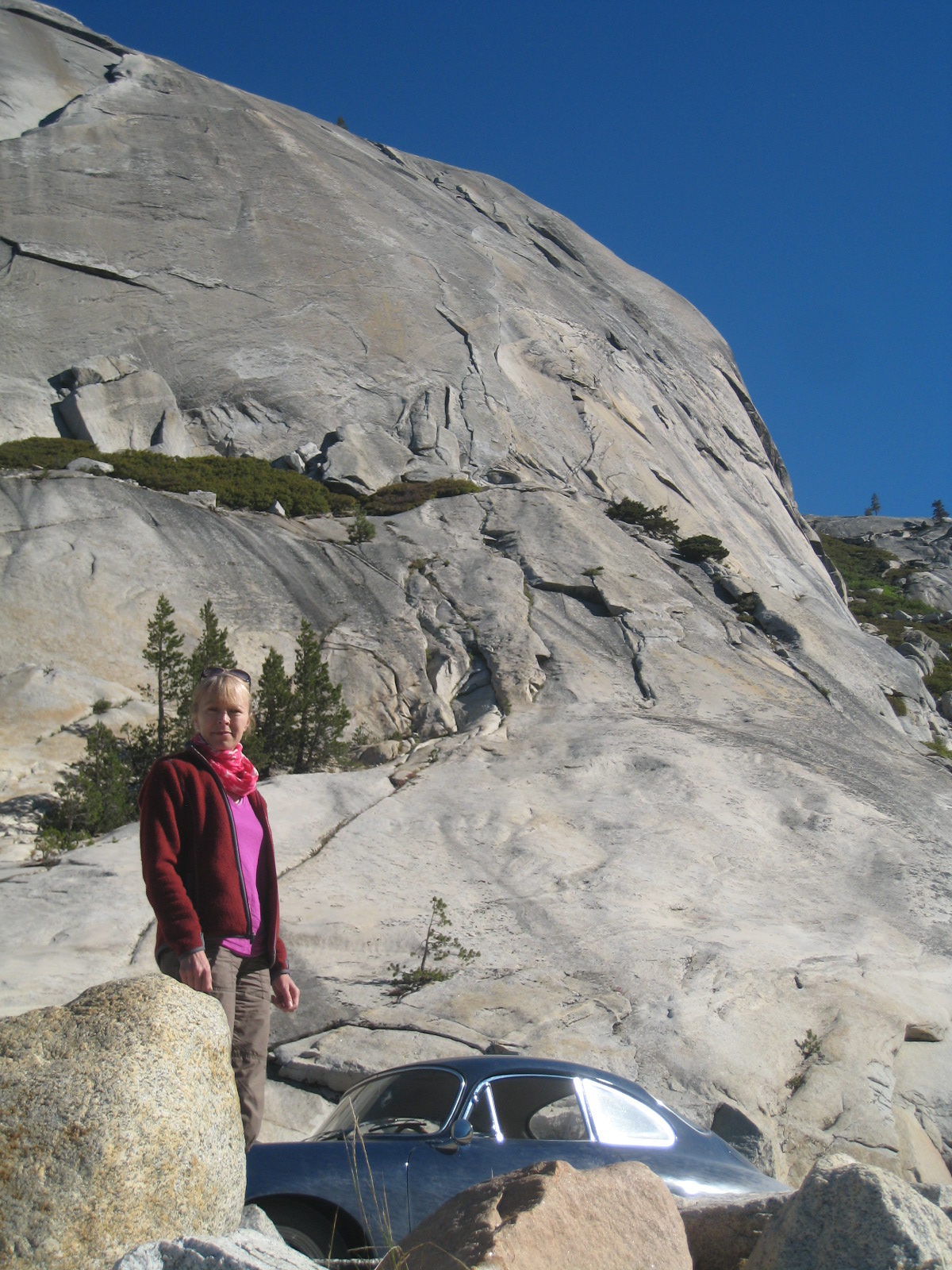 The specifics of the 356-5 Speed project will be revealed in the near future. Additionally, some of our other 356 products we target to encourage 356′s to get back out there and tackle some long road trips that they can be ideally configured for. (Blu Mule was already testing some new WEVO 356 parts…… logging over 4000 test miles already……)