Just as it was mid-summer for the Faultline 500, now it is officially Fall and the California Melee is the Fall rally to be involved with.
Now, I was warned….. "do not try to enter the Melee in a 911″. Expecting that may good advice from some experienced Melee'ists, that left me choice of the '67 912 or the decrepit BMW '73 2002 Touring as my two options. I decided that pace may well beat out complacency and posted my entry check on the same day the entries were opened. I then waited to see if my boastful claims of Patina-Uber-Alles would be persuasive enough to attract the inscrutable Eligibility Panel to my 912.
My prompt response and cunning wit were rewarded with Rally placard #4 and I listened guilt-free to stories of the many Melee regulars who missed out after procrastinating. Capped at 60 cars the Melee is clearly an event that has a loyal following. Repeat offenders were obvious, layer upon layer of Rally decal decorating some cars that may well be exercised just one Fall weekend per season. Some had decals back into the late 90′s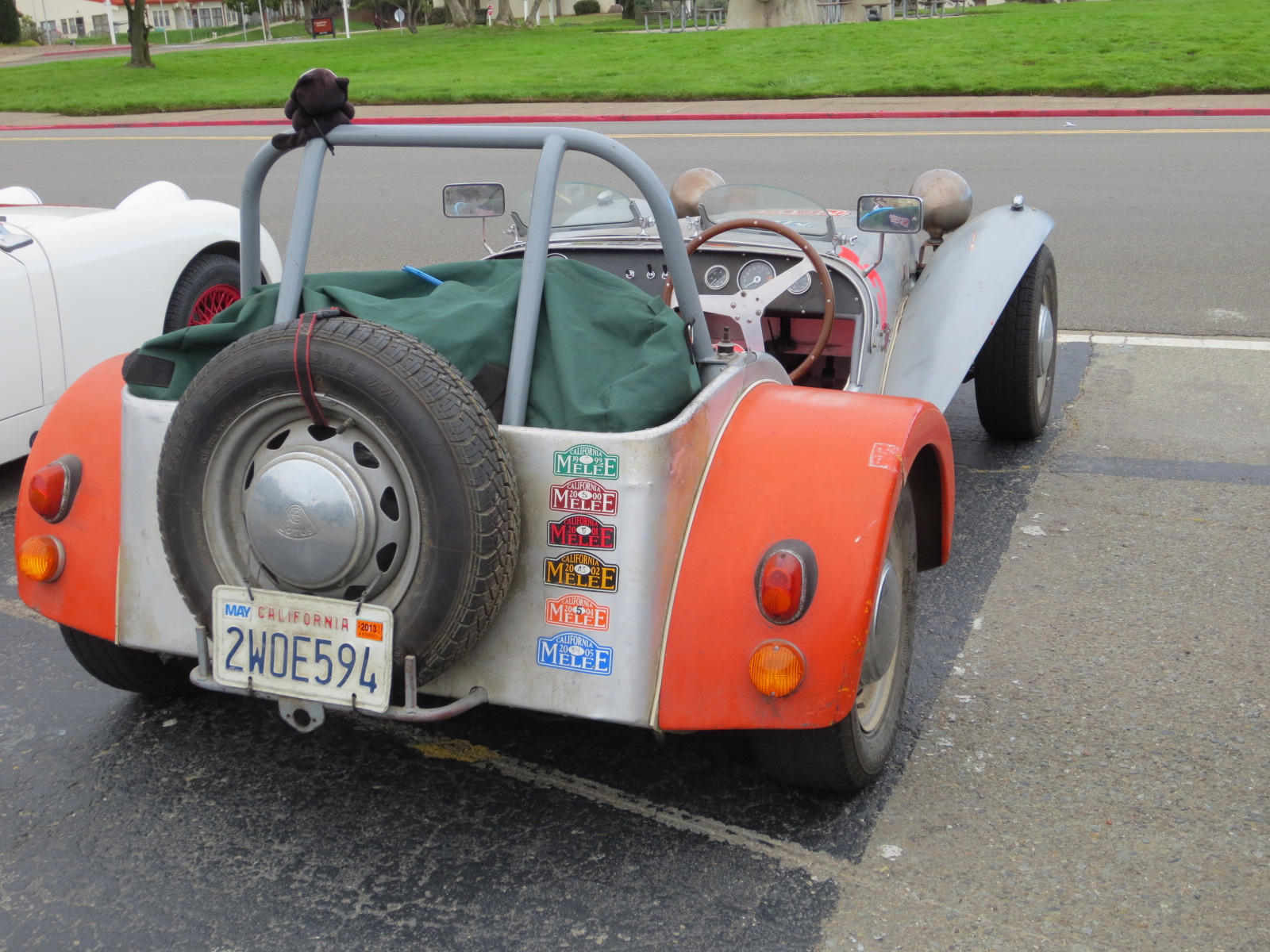 Ultimately there were eight Porsche, but not a single 911! How refreshing!!! A beautiful grey 356, Speedster with hardtop, a brace of 912′s, a trio of 914′s and a couple of 356 Coupe's to enjoy.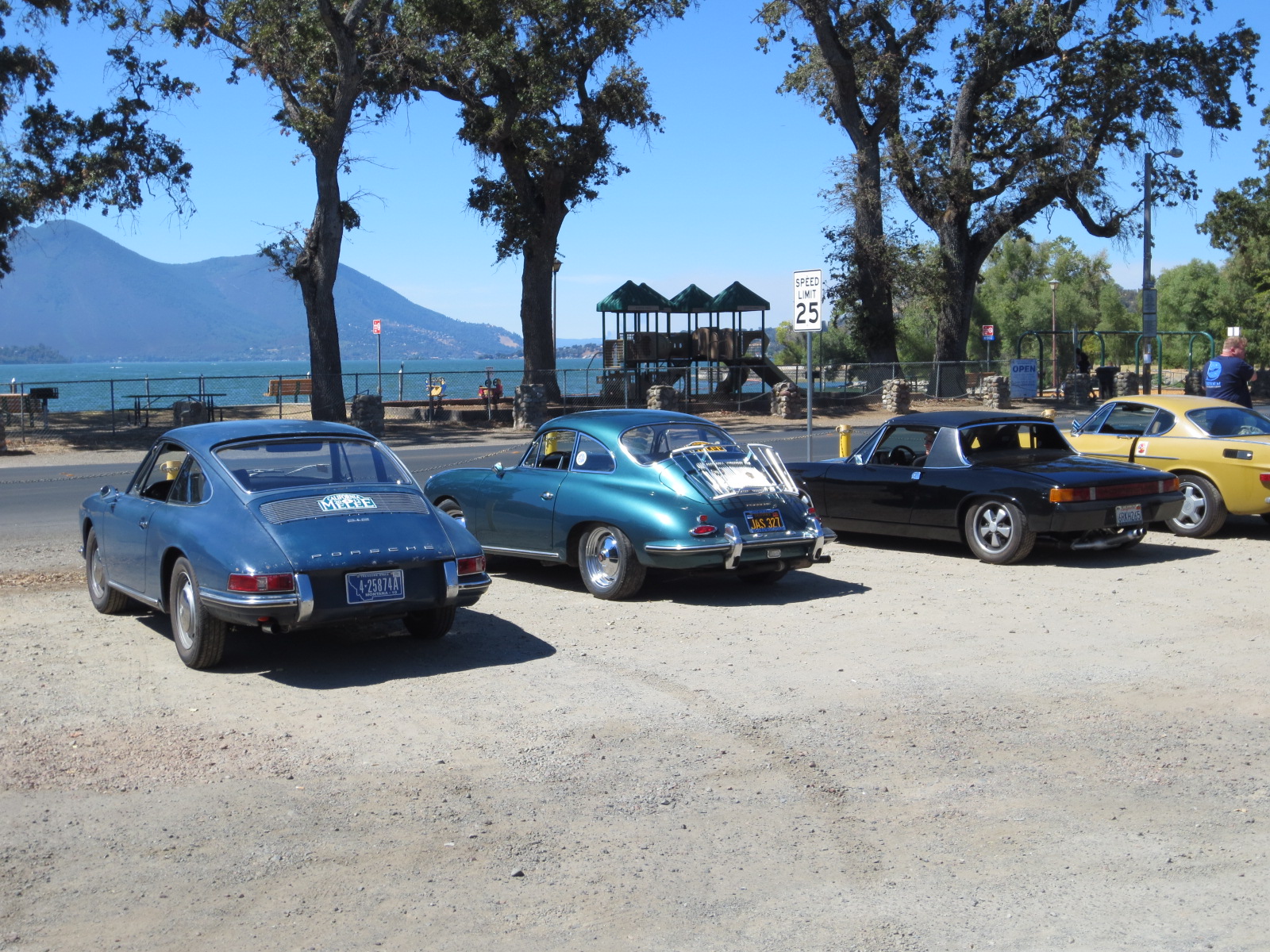 Other Germans included a few BMW's, a VW Beetle and a schizo Opel GT with a Miata, Auto drive train transplant.
Italy was represented by a swag or Alfa's with leadership from a glorious MaseRATi 3500GT and support by a Lancia and a Fiat.
British cars seemed to dominate, in spirit and in numbers. Jag's, Austin Healey's, MG's, Triumph's, Sunbeam's, Lotus, Morgan and all the cross pollinated derivatives of the self-deconstructing British motor industry.
Best Japanese (for me) was a lovely Honda S600, that purred and whined like a sewing machine, remarkably aggressive styling from such a diminutive package. A Datsun 510 filling regular expectations of any classic car event.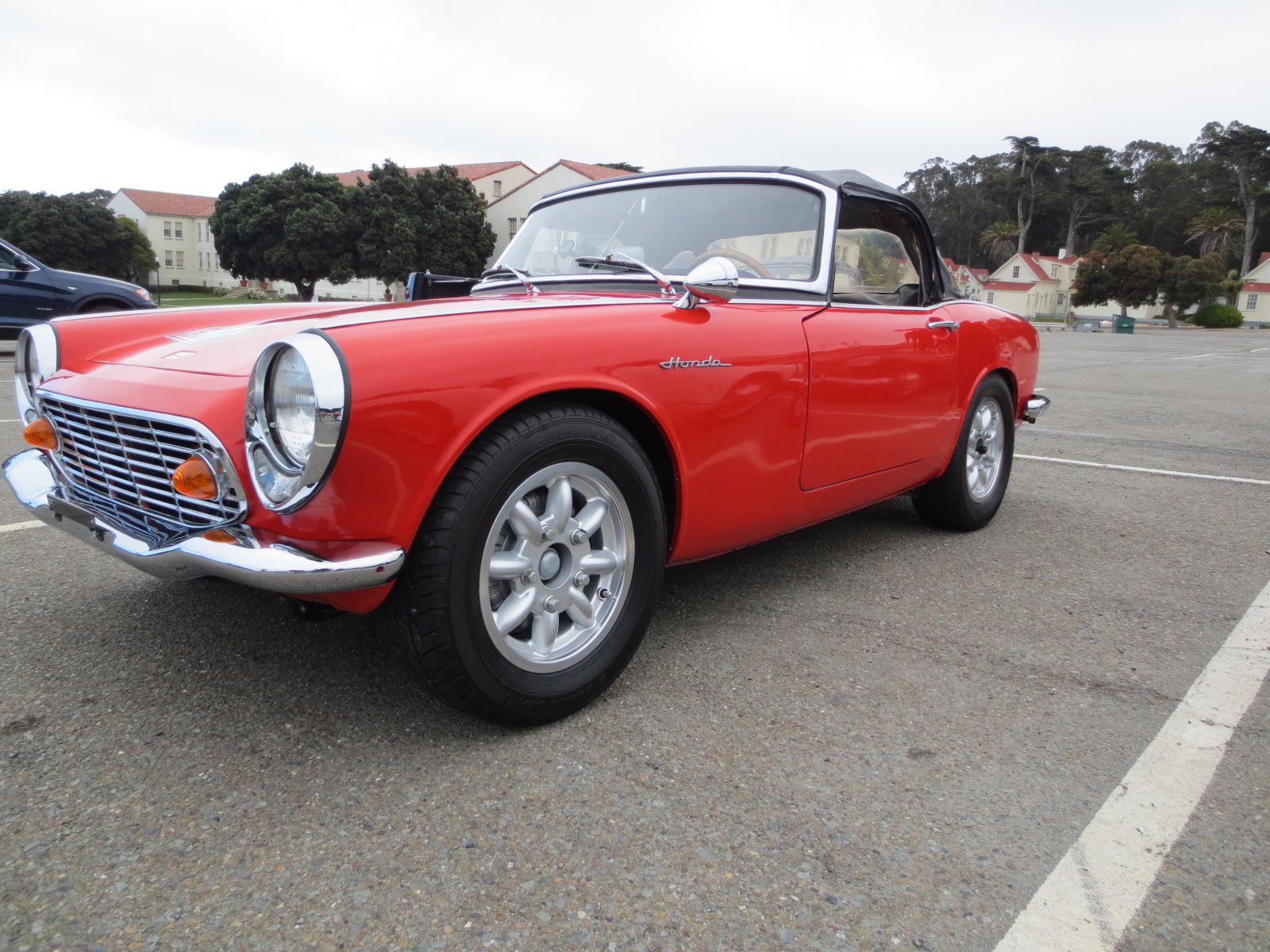 The Melee XVI event toured just short of 800 miles in 3 days to the north of San Francisco, with a proven combination of quiet back roads, gentle (optional) gravel, scenic high roads, super twisty long bits and a coastal cruise that only the Mendocino coast can supply.
My ride was my '67 912, Tracey calls it "Primrose" for reasons I can never recall (it's Aga blue!?) and I think of my 912 as the essential-to-understand missing engineering link between the 356 and the 911. This is the barn find car, only 36,000 miles at time of discovery. Put into dry storage in 1972, we recovered it in 2007, the 35 year hibernation leaving the 36,000Â  mile interior beautifully preserved and the exterior degraded in a manner that is difficult to describe. The patina is insanely genuine, at times disturbing, yet any effort to control or preserve it would look ridiculously contrived. The 912 is heavily waxed, waxed over every blemish and that seems like the appropriate treatment for the time being.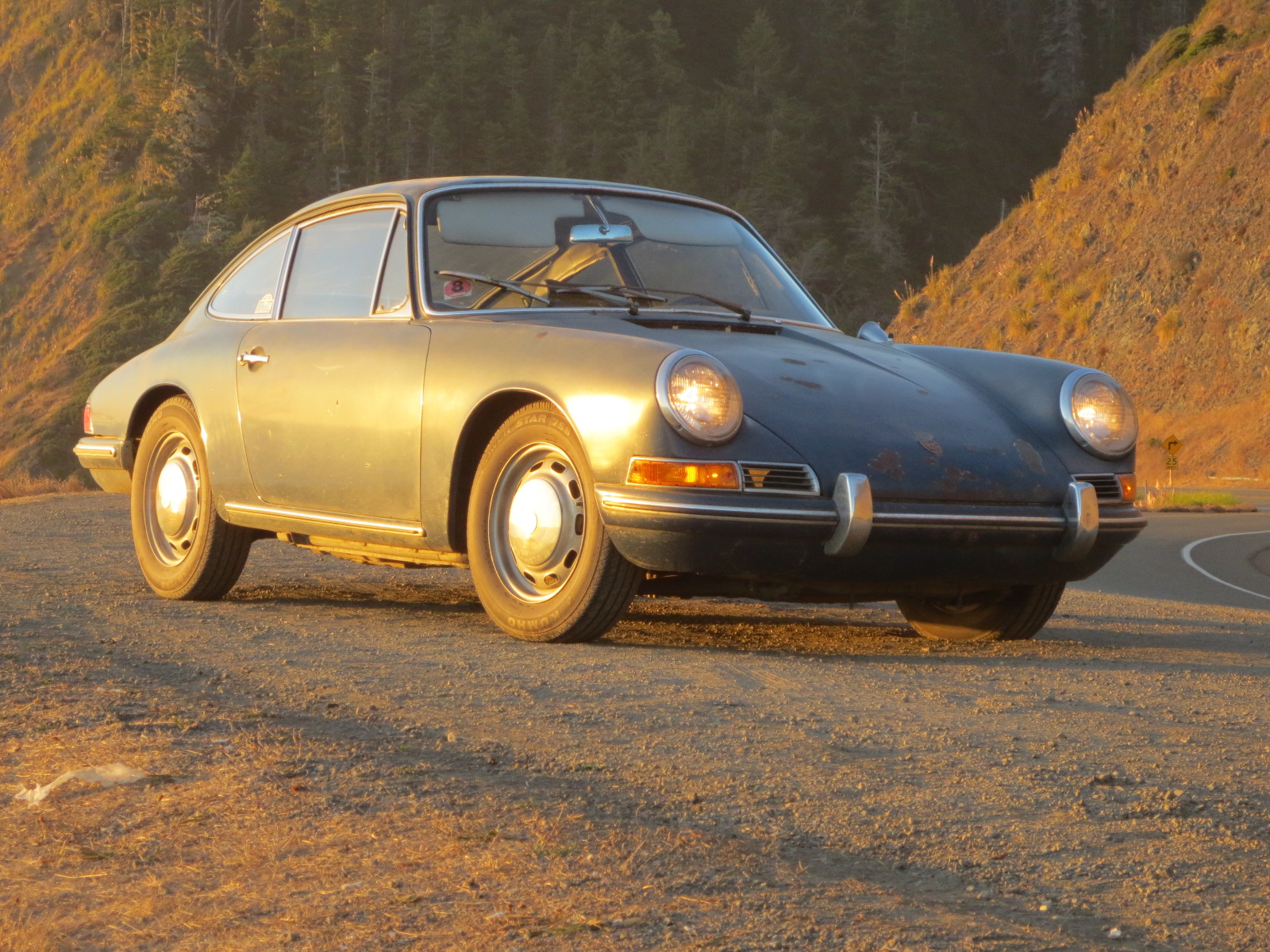 I found my perfect running mate for Sunday afternoon, Robbie Pyle with his unique clearcoat over nude German steel '65 356C . Just acquired, the Melee was Robbie's first run with the car and he never stopped smiling or proudly peeking at his first 356C out the corner of his eye.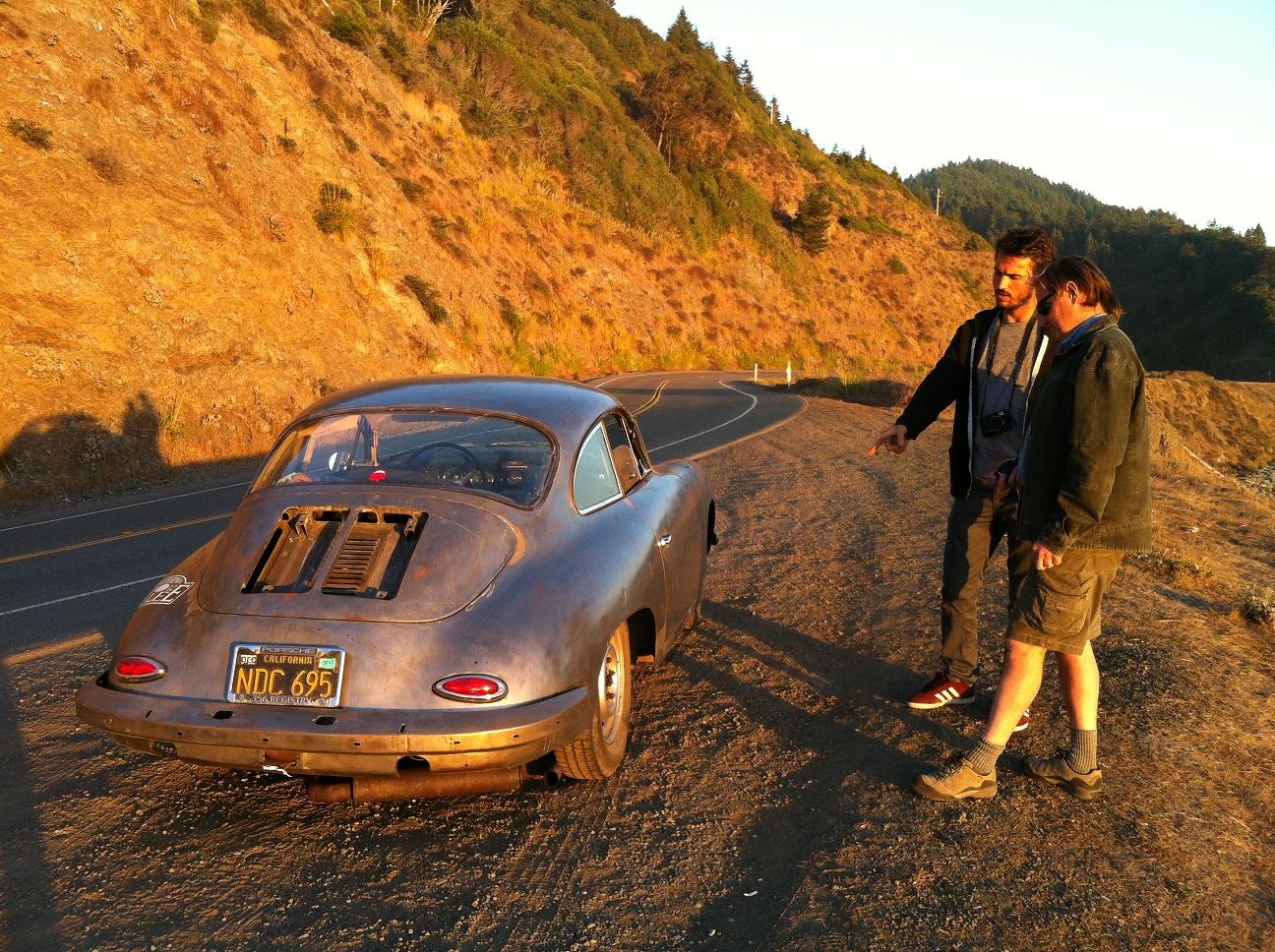 The two cars made an interesting pair on the CA roadside, one apparently battered and unkempt, barely arrested from the downslide, the other at the half way house, but heading the other direction, it's very few metalwork blemishes on show for final inspection before returning it to a brilliant Bali blue 356C coupe.
Sunday morning had been a terrific drive on Hwy36, Red Bluff to Fortuna. What a road! the sign warns of 140 miles of twisting tarmac. From the central valley to the Lost Coast this road crossed a remarkable diversity of terrain and flora, from valley scrub and Manzanitas in Red Bluff to the giant Redwoods and ferns as you cross the coastal range into Humboldt county.
The 912 was the perfect car for the morning, rewarding care with momentum – and the big grin that comes from sliding about on dry pavement at legal speeds on 165/80-15 tires.  The nimble 912 can tackle the unexpected with such finesse, it makes me very happy to have left the 911 at home for another day. That said after the unbroken run of 140 miles, my shoulders did feel like a massage would have helped. The big, heavy car drivers would have enjoyed a great upper body work-out.
In fact the 912 turned out to be the perfect car for the event, in the vein of "the one you are driving, is the perfect one." Having a chance to get out and drive is the real thing, something the organizers of these small road book tours should be thanked hugely for.
The rally "banquet" in San Francisco was a great catch-up after the weekend, stories exchanged over a good simple buffet – typical rally style. The presentations being expertly MC'd by "the Shoog", awarding the fully recycled trophies that come from local sources – some even had motoring motif's. A blind raffle distributed a large number of Una bomber identikits and one lucky winner went home with a trophy bowl too large to fit in anything but a roadster.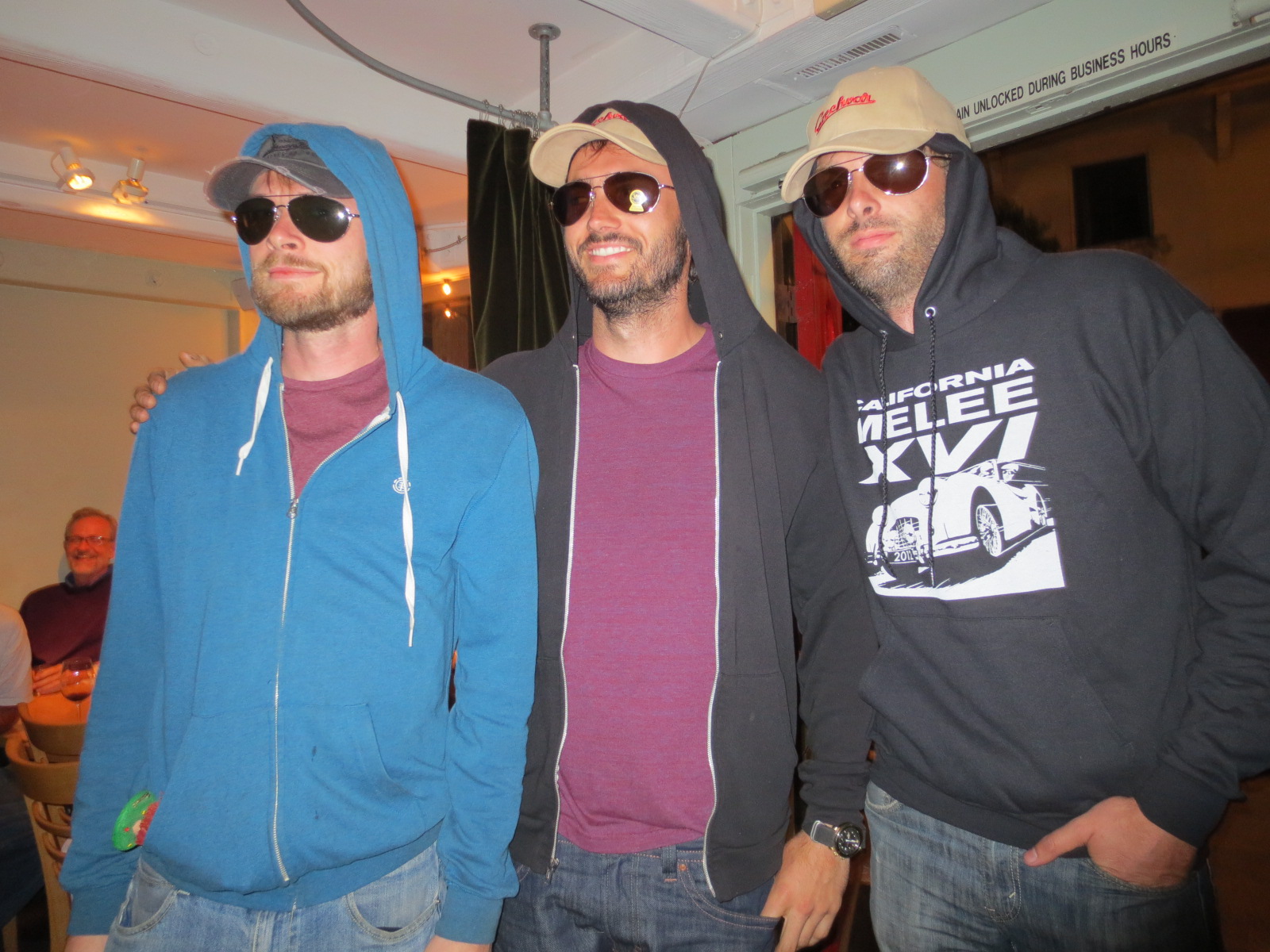 Once again thanks to Harley, Jeff and supporting crew, Roll on Fall 2013 and Melee XVII.